21 Mar 2023
'A Disneyland for new product development' - IFE Manufacturing Day One Highlights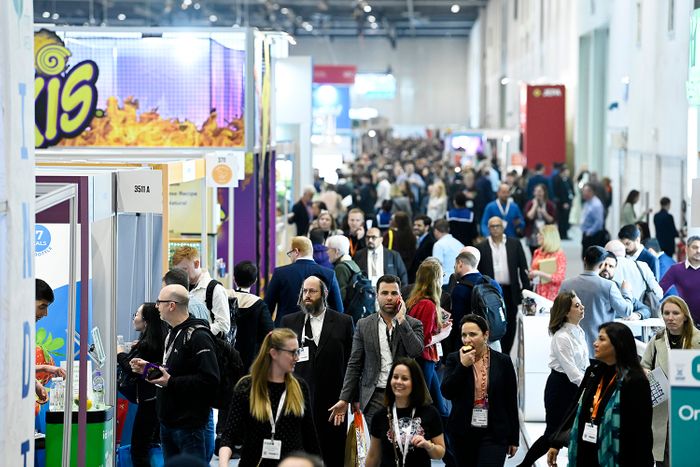 IFE Manufacturing, alongside IFE, International Food & Drink Event, opened its doors today to a flood of top buyers and food & drink brand owners.
From quality ingredients to sustainable packaging to high end packaging design and manufacturing tech, innovation was rife at the show and delicious new products were making their mark.
Jay Matic, Baker and Owner of Manila Artisan Breads, commented: "This event is a great way to meet new ingredient and packaging producers, suppliers and attend short talks, which can provide latest trends and competitiveness. This a Disneyland for a new product development baker and artisan baker like myself. Can wait for next year's event!"
On the Sustainability Stage, sponsored by Elopak, the show was officially opened by Kate Nicholls OBE. CEO of UKHospitality, James Bielby, CEO of the Federation of Wholesale Distributors and Sebastian Munden, Chair of the WRAP Board.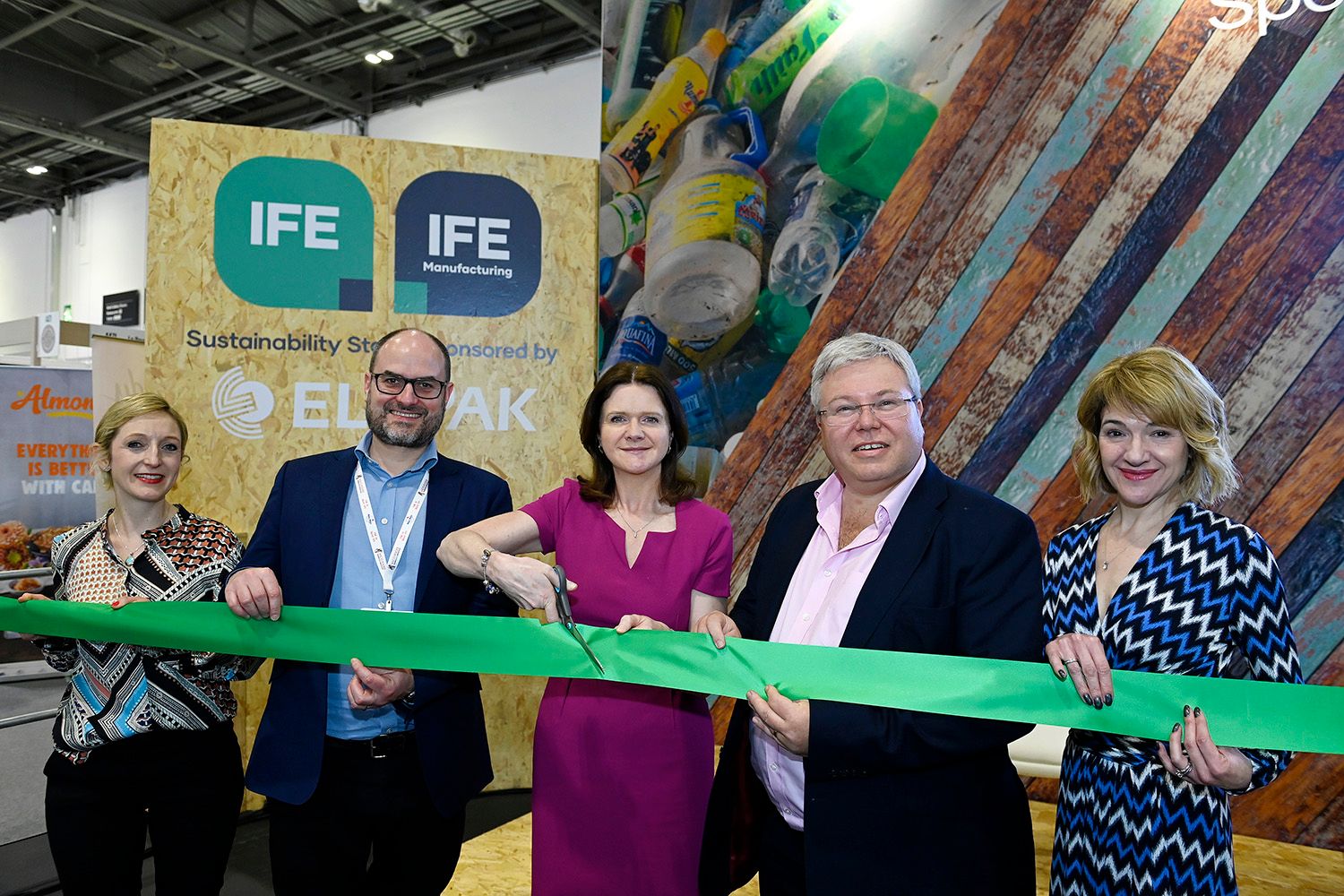 This was followed by a busy day of content including a deep dive into sustainability in the frozen food sector led by Rupert Ashby of the British Frozen Food Federation and a look at sustainability in wholesale moderated by James Bielby of the FWD.
On the Trends & Innovation Platform, visitors flocked to hear valuable insights from the likes of FMCG Gurus, IGD and Impact Resilience.
Ian Downes of Brand Licensing, panellist in the session 'Where to begin with a brand extension? Unlocking the profitability of powerful partnerships' commented: "I really enjoyed being part of the brand licensing panel at IFE Manufacturing- I felt there was a really good discussion, lots of interesting debate and some intriguing questions from the audience. I felt very encouraged by the response to the topic and it is great to see licensing on the agenda at IFE Manufacturing."
The stage also saw a discussion around how the food industry should be managing allergens, moderated by Campden BRI's Bertrand Emond.
Panellist Hari Ghotra, Senior Manager - Inflight Food & Beverage at Virgin Atlantic, said: "I'm here at IFE and IFE Manufacturing today because I love experiencing all the food and innovation that's around from packaging to began offerings to all the lovely drinks. We've also been haing a chat about allergens talking with amazing panellists highlighting some of the issues we face in the industry. A fabulous day, can't wait for next year!"
The New Products Tasting Theatre hosted the inaugural IFE's Big Business Break, where four innovative brands pitched live to a panel of experts for the chance to secure up to half a million pounds of investment and support.
The Mighty Kitchen, led by Founder George Vou, was chosen by the judges, with world food expert Noor Ali commenting: "This is all about where we can take an established business and idea and take it to the next level. All the brands were amazing, and the products are amazing and the enthusiasm from these brand owners was really great to see.
"Plant-based is a hard market and it's one that's really flying at the moment: everyone is interested in plant-based. I look forward to supporting The Mighty Kitchen and mentoring them through this journey."
The day concluded with the announcement of the results of the World Food Innovation Awards, run by FoodBev Media in partnership with IFE.
Dan Bunt, FoodBev Media Marketing Manager, said: "This year we chose to recognise more companies in our shortlist than any previous year, allowing companies to have a 3-tier outcome. The awards ceremony at IFE celebrated the hard work of the companies and individuals and created a space to further network and develop. I look forward to seeing the success of all the entered companies in the future."
Check out the full shortlist here.