30 Nov 2022
Brakes launches new range of frozen soups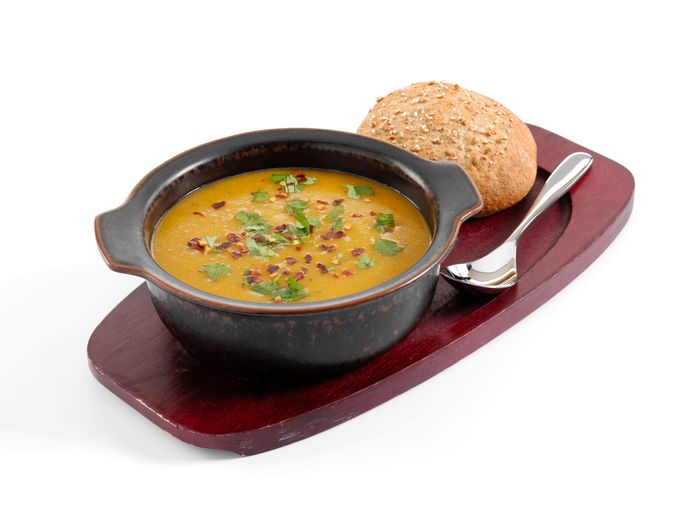 Brakes, the UK's leading wholesaler, has launched a new range of frozen soups under its Sysco Classic brand, offering individual portions of flavoursome soups.
Freshly frozen to capture the flavours of autumn and winter, the soups are all suitable for vegans and can be cooked to order from frozen or defrosted for quick and convenient, individual portions in minutes.
The range consists of four varieties Sysco Classic Spiced Winter Vegetable Soup, a blend of carrots, parsnips, onions and potatoes with hints of maple syrup, coconut, thyme and cinnamon; Sysco Classic Parsnip Soup, parsnips, potatoes and onions with hints of maple syrup; Sysco Classic Butternut and Sage Soup, combining butternut squash, carrot, potatoes and sage; and Sysco Classic Italian Style White Bean Soup, with haricot beans, onions and kale, with hints of garlic, rosemary, paprika and fennel.
Stuart Smith, Merchandising Director Sysco GB, said: "We wanted to introduce a range of frozen soups that not only capture some amazing flavours, but are also simple to use as a time-saving, tasty option in busy kitchens.
"The potential applications are almost endless, for example, as an easy-to-deliver soup of the day that can be rotated, an in-room flexible dining option or simply a cook to order resident meal. And because they are vegan, it provides an easy option for a variety of menu choices."