28 Sep 2022
The British Quinoa Company to showcase two new products at IFE Manufacturing 2023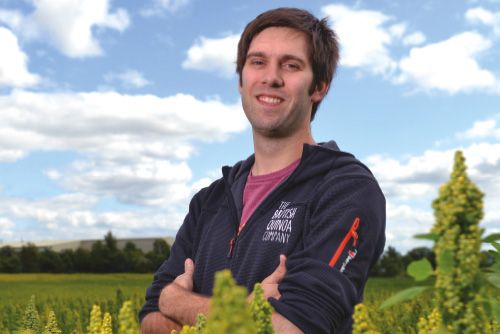 The British Quinoa Company, led by Founder Stephen Jones, will showcase its new Musu Black Barley and Piro Red Wheat offerings at IFE Manufacturing 2023, as part of the show's Ingredients section.
The company launched in 2006, when Stephen read an article about the fantastic nutritional properties of quinoa, leading him to buy a small amount to try the product. Fortunately, he loved it, but it got him thinking...wouldn't it be great to produce British-grown quinoa on his family farm?
The first fully commercial crop was grown in 2013 and the company's quinoa products have since been used by Pret and in the prepared salad ranges of Waitrose, M&S, Leon and Co-op, to name but a few. Over the past 12 months they've worked hard to develop their own-brand retail packs which are now on sale in Grapetree stores across the country as well as a range of independent wholefood retailers. Their British quinoa grains can be found on the shelves of several larger retailers including Waitrose (Duchy Organic), Marks and Spencer (own-brand) and Booths (own-brand).
Musu Black Barley
The first of The British Quinoa Company's new products is the Musu Black Barley grain, a delicious ancient cereal with small, dark, purple-y black kernels which retain their colour upon cooking. The recommended uses include use in food to-go-ranges such as ready-to-eat salads, in baking as Musu barley flour, as a great addition to granolas, muesli and cereal bars, and also in brewing as a novel grain (trials planned for 2023).
Piro Red Wheat
Red coloured wheat has been specifically developed to create a distinctive read coloured flake for use in cereal and baking where the visual appeal is of significant importance. The Pire Red Wheat is well suited to inclusion in cereals, granolas and muesli, helping customers to 'eat with their eyes'. Trials are currently ongoing to asses the baking characteristics of Piro red wheat flour and trials are planned for 2023 in the brewing industry.
Find out more at britishquinoa.co.uk.