16 Feb 2023
Case study: NNR Global Logistics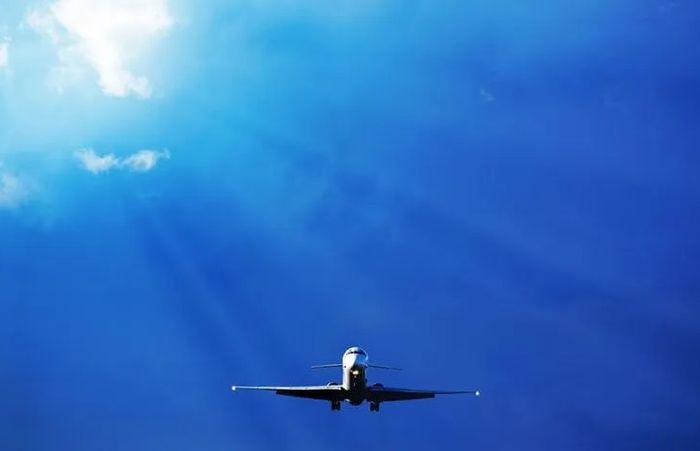 Lee Griffiths, Executive Director at NNR Global Logistics, on pioneering in air cargo and delivering a fast, consolidated service to logistics clients.
NNR Global Logistics were the original pioneers of Air Cargo services. It all began in Japan back in 1948 when the company opened its first cargo operations and can proudly boast to have been the first ever licensed Air Cargo forwarder in Japan. Squarely 60 years on, NNR Global Logistics now has facilities covering all modes of transport spanning the globe – all joined together by a corporate strategy and a global IT platform that provides the flow of information and complete visibility demanded by today's fast moving supply chains.
Since our UK incorporation over 25 years ago, NNR Global Logistics has enjoyed consistent growth and now consolidates operations from 3 UK gateways. Many of the customers who began partnering NNR a quarter of a century ago still appreciate a strong relationship with NNR today and still enjoy enhanced levels of customer service and support – albeit with vastly improved communication tools!
In an ever demanding Air Cargo environment that has experienced numerous changes in the past few years, NNR remains agile. We have modified our Air Cargo procedures and services to be aligned with the need for heightened security protocols and we have improved the frequency of our consolidations to counter the reduction in freighter aircraft capacity. As a basic service offering, virtually every Air Cargo consolidation departs on a 'next flight out' basis. Whilst that arguably reduces the potential profitability for NNR, we and our customers recognise that 'time is money' and the essence of Air Cargo is to save time and get products into market quickly.
Our case study demonstrates our superior Air Cargo services, orientated towards a customer with whom NNR have worked for over a decade, supplying airfreight services globally.
NNR had previously and successfully marketed to our customer the ability to control and co-ordinate the logistics requirement of their industrial printing division. In recent years we have increased our scope to now organize the delivery of an average of 500 units per month through the 'Just In Time' air freight system we have customise entirely for them.
NNR provided a comprehensive program to transport all components and hardware through a pan-European consolidation. The viability study produced by NNR concluded that, given that the majority of customers were UK based, London offered the optimum location benefits for the cross dock. This process enables singular customs clearance costs at the destination whilst each unit remains visible individually via the NNR Internet Tracking portal 'Videre'. Products and shipments are visible by a variety of attributes including serial number tracking.
At month end and quarter end, NNR provide intensive reporting on all points of the operation, including false-calls, serial number issues, latency in availability per vendor, cost per unit, etc. We subsequently have co-managed those vendors into consistency and finely tuned operations.
Our intention was to deliver the absolute fastest 'consolidated' service to further negate the need for additional manufacturing and to further improve the inventory levels. Our initial efforts reduced the transit time from Europe to USA by 20%. With a change in mechanism, we deployed a further enhancement, saving and additional 20%. This is significant and the impact over multiple items has achieved a reduction of hundreds of days of 'product in transit' per month and had the major and positive impact on inventory levels we forecasted.
We exceeded the increasing corporate demands of our customer to;
Avoid capital investment
Deliver faster and reduce days-in-transit
Replenish stock more regularly
Improve Order to Cash cycle
In the simplest terms, we have succeeded in supporting the initiative and demonstrated the absolute essence of Air Cargo.
NNR Global Logistics can be found on Stand 136 in IFE Manufacturing. Find out more here.