06 Jul 2023
Connect with quality ingredients suppliers at IFE Manufacturing 2024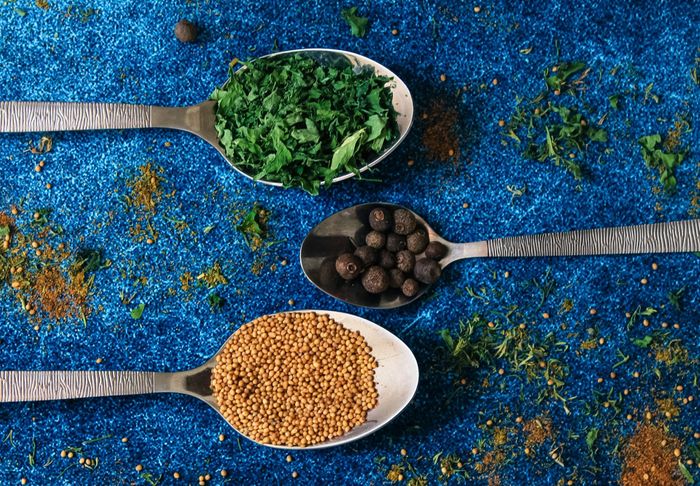 In today's dynamic food industry, the pursuit of high-quality ingredients is vitally important for emerging food & drink brands. Consumers are increasingly demanding transparency, sustainability, and health-conscious options across the entire supply chain, driving the need for exceptional ingredients and trusted ingredients partners.
IFE Manufacturing 2024 is set to be a must-attend for food brands of all sizes to meet with quality ingredients suppliers from around the world and make the connections to take their offering to the next level.
Here is just a selection of ingredients suppliers already confirmed for next year's event, taking place on 25-27 March at ExCeL London.
Berry delicious
Berrico FoodCompany UK Limited is more than just an importer, trader and distributor of interesting berries, seeds and vegetables from around the globe. Thanks to their worldwide contacts, eye for quality and passion for the pure and natural, they can do so much more.
Sustainability and CSR are top of the agenda for Berrico, from promoting organic certified ingredients and minimising environmental impact to ensuring the highest standards of people management and ethical behaviours. The business is also in the process of working closely with its producers to draw up sustainability goals and will be auditing partners on their sustainability and CSR principles.
Date night
The story of Al Barakah Dates began in 1988 when the business launched as a foodstuff import and export facility. Today it's is a market leader in the packaging and processing of dates, with a world-class facility in Dubai Industrial City.
The business has dedicated dates sorting, washing, and packaging lines and state-of-the-art date paste, date syrup, and date sugar production lines and a range of organic date products.
Everything, everywhere
IFE Manufacturing is delighted to be welcoming Healy Group back to the show for 2024. The Group's wide and diverse portfolio includes functional ingredients for bakeries, products for the snacks & convenience sector, high quality ingredients and raw materials for soups and sauces, and nutritional ingredients for the supplements, health & wellness sector.
The company's innovative Prima ingredient range has been expertly developed to offer unique solutions to industry challenges, from textured pea proteins for vegan innovation to micronised fibres for sugar reduction.
As of of April 2022, Healy Group is a carbon neutral business. Supporting by Carbon Neutral Britain, the company's direct and indirect emissions have been calculated and offset via certified sustainability projects.
Planting the flag
As more and more consumers are seeking out healthier foods produced in a more sustainable manner, alternative and plant-based proteins have seen a surge of popularity. ATURA Proteins was established to inspire and enable the food & drink sector to sustainability meet the demand for a protein-rich, plant-based diet.
Today, they offer secure access to new and diversified sources of plant-based proteins, manufactured in Europe under the highest of standards, and backed by validated nutritional and sensory science and expert application support.
To keep up to date with the latest supplier news, industry trends and interviews, subscribe to the IFE Manufacturing newsletter.