Creating Nature's Corridors and the partnership with IFE and IFE Manufacturing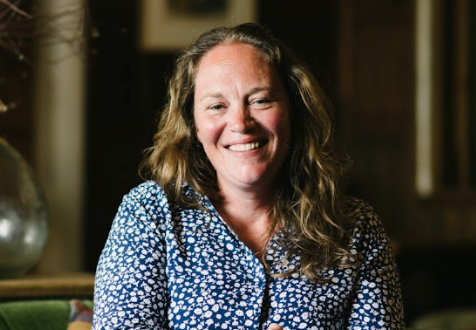 For a number of years, IFE and IFE Manufacturing has partnered with Creating Nature's Corridors to plant a tree for every exhibitor at the show. Founded by Food Marketing Expert's Vhari Russell, the charity is on a mission to restore the UK's woodland and offset carbon emissions to preserve the planet.
Vhari tells us more about the charity's incredible work:
Creating Natures Corridors is on a mission to plant more trees and hedging across the UK, the goal set is 10,000 plants per year. This can only be achieved with the support of commercial partners. We are delighted to be a charity partner with IFE and IFE Manufacturing as it has enabled us to share our mission with more people and plant hundreds more trees.
Planting a tree for every exhibitor is a wonderful way to leave a legacy for the show and we will be sharing updates on the plantings and how well they are doing. We are not doing this to offset carbon emissions, we are doing this to plant a long-term legacy for the future. The events industry is trying hard to reduce waste and increase its green credentials.
The Woodland Trust, have just reported that the percentage of woodland in the UK has risen from 12% in 1998 to 13.2% in 2023. So it is an improving picture, but one we still need to improve further.
We have no plan B for saving the planet and combatting climate change. We are working hard with our tree guardians to ensure that we are planting the right trees in the right locations for the long-term benefit of the planet.
So if your business is B-corp, 1% for the planet or your green credentials matter, join our mission to plant 10,000 trees per year, together we make a greater impact. The work we are doing with IFE is starting to make a huge difference.
The planting window is October to March each year and we currently have 32 different sites where we are looking to plant thousands of trees and hedging.. So if you are interested in supporting the important work that we are doing either with time or donations of hard-earned cash, we would love to chat.
To find out more visit www.creatingnaturescorridors.co.uk