22 Mar 2022
Day Two of IFE Manufacturing tackles key trends in food & drink development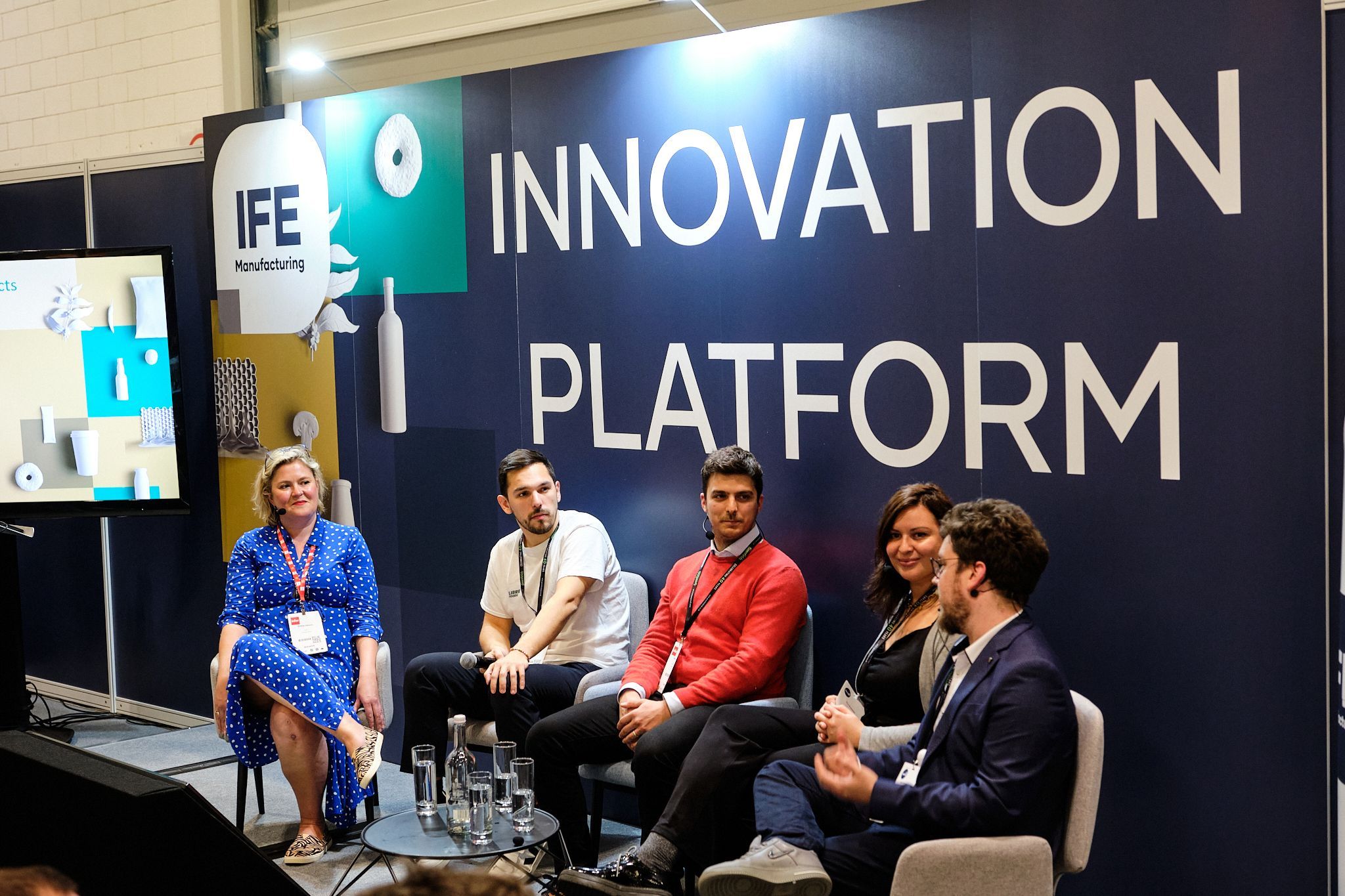 The Innovation Platform at IFE Manufacturing was packed as leading figures in the food & drink industry discussed some of the most important trends and topics in NPD and food production.
The second day of the show kicked off with an in-depth look at the latest innovation in sustainable packaging from TIPA Compostable Packaging Regional Sales Director Gary Tee. TIPA were also exhibiting at the event showcasing products such its flexible packaging which mimics conventional plastic in terms of qualities like versatility, printability, transparency, and shelf-life.
This session was followed by a presentation from Danny Bayliss of Campden BRI, who highlighted how technology can support greater sustainability in food & drink productions.
Opportunities in the sector including new product production techniques such as vertical farming, cell-cultured or plant-based alternatives to meat (provided they can be met in a sustainable way), better utilisation of waste streams and new ways of processing traditional products more efficiently, and the development of new technologies which take advantage of different energy sources, enabling a change in the way some products are produced.
Continuing the conversation around cell-cultured meat alternatives, the next session took a deep dive into the subject of lab-grown meat and and dairy products.
Panellist Leo Groenewegen of Cellularevolution commented: "Cultured meat has been on its journey to the shelves for several years now, with the first burger being 'taste tested' in 2013 and the first commercial cultured chicken nuggets in 2020.
"So far, most of the Cultured Meat companies are still in the R&D phase for example working in pilot plants on the creation of their products. Several companies have indicated market launches in 2022-23, however these will likely be limited releases to selected restaurant and retailers. Companies will need to overcome the scaling issues, where they can produce the right quantities of product at the right price to be commercially viable and competitive at supermarket level."
Day Two also featured the Certification Clinic, on the Future Food Stage as part of IFE, International Food & Drink Event. Visitors to IFE and IFE Manufacturing could meet in person with organisations including BSI, Soil Association, SugarWise, Vegan Society, BRCGS, Vegetarian Society, KLBD Worldwide Kosher Certification, RSPCA Assured and Halal Certification Europe to learn more and gain bespoke advice and guidance for their business.