19 Oct 2021
Considerate Group: Global Tourism Plastics Initiative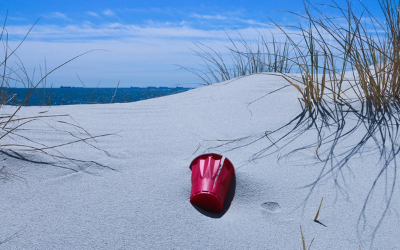 Now that many hospitality businesses are re-opening, everyone is coming to grips with a 'new normal', with a host of new cleaning, hygiene and social distancing requirements to take on board, as well as the rebuilding of public confidence.
Many individuals and businesses have been tempted to return to using single-use plastics in the belief this will better protect them from catching or spreading the COVID-19 virus – but there is no reason why increased hygiene protocols should set back the sustainability progress made globally in recent years.
Scientists have recently reassured the public that reusable containers are safe to use when employing basic hygiene – there is no proof that a disposable coffee cup is any safer than a re-usable one. This great video from City to Sea – an environmental organisation campaigning to prevent plastic pollution – shows how a simple change in procedures can be employed to allow re-usable cups to continue to be used safely.
By the same token, reverting back to single use in-room amenities such as shower gel does not make the item any safer – a throwaway plastic bottle will still need to be cleaned in the same way as a larger refillable container would. Far better is to remove any unnecessary items from bedrooms and tables to reduce the number of touch points where contamination could occur.
In July the Global Tourism Plastics Initiative – a collaborative collaboration of UNEP UNWTO and the Ellen MacArthur Foundation, of which Considerate Group are an active member – released their Recommendations for the Tourism Sector to Continue Taking Action on Plastic Pollution during COVID-19 recovery. This document further highlights how tourism and hospitality can protect against the virus whilst also limiting plastic waste – by considering alternatives and engaging with suppliers, staff and guests.
Communication, training and science should be at the heart of how we adapt our business operations and procedures at this time.