30 Aug 2022
Ecologically responsible packaging pays off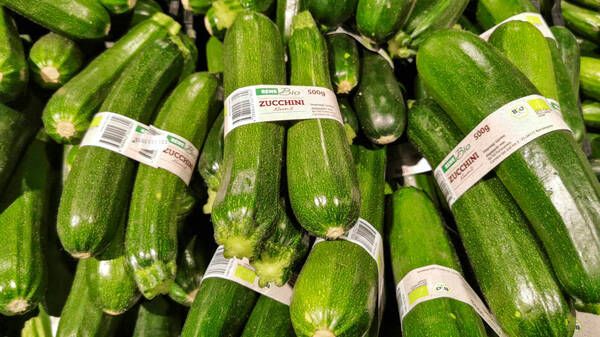 ATS-Tanner Banding Systems UK Ltd, one of the innovative packaging providers taking part in IFE Manufacturing 2023, on why banding is the new eco-focussed packaging solution for food & drink.
Legislators and consumers want sustainable packaging. High raw material and energy prices also make environmentally friendly packaging financially attractive.
France and Spain are pioneers in Europe with their new, strict circular economy laws. In France, for example, fruit and vegetables weighing less than 1.5 kg may no longer be packaged in plastic as of January 1, 2022. Other countries will follow suit and implement the European strategy for plastics in the circular economy with legal provisions and regulations. Sustainable packaging is also playing an increasingly important role in purchasing decisions: depending on the survey, up to 80% of consumers say they prefer products with sustainable packaging. Many buyers also say they want to be better informed about the recyclability of packaging.
Rising raw material prices and poor supply situation force a rethink
Let's face it: we have been wasteful with raw materials and energy over the past decades. Both were cheap and available in sufficient quantities at all times. This also applied to the choice of packaging. The deciding factor for or against stretch film for pallet securing was usually the price per roll. Poorer performance was simply compensated for with a few extra wraps. When bundling products into multipacks, plastic bags or shrink film were the first choice for a long time due to cost. Additional adhesive labels, which make separation and thus recycling more difficult, were the preferred option for labeling. And the energy consumption and service life of packaging machines was at most a secondary consideration in the purchasing decision. The same applies to the availability of wear and spare parts.
What are the alternatives?
There is an ecologically and economically sustainable alternative for (almost) every type of packaging: from thread-reinforced, CO2-neutral stretch film, which significantly reduces the amount of material used, to extremely flexible and versatile banding with ultrasonic technology, which reduces packaging to a minimum, eliminates the need for additional labels and uses around 95% less energy than shrink-wrapping. And the use of high-quality, energy-efficient packaging machines with secured, short supply chains not only reduces production costs, but also increases machine availability and thus production efficiency.
Questioning your current packaging solution is not only worthwhile for the environment, but also financially. A holistic, long-term view and competent, honest advice are the first steps towards ecologically and economically sustainable packaging.
Find out more on the ATS Tanner website. To keep up with the latest news across food & drink packaging, processing, manufacturing and ingredients, subscribe to the IFE Manufacturing newsletter.