22 Sep 2023
Eurofins Food & Water Testing on allergens, vegan products and sustainability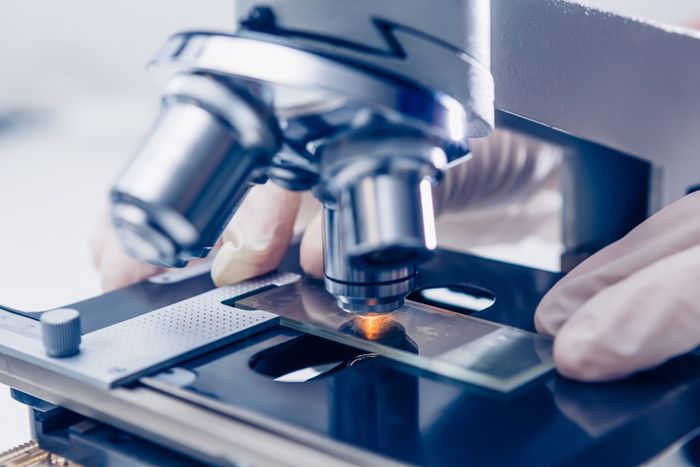 IFE Manufacturing sits down with food testing world leader Eurofins Food & Water Testing to find out more about the global business and the latest trends in the food testing and production sector.
What does Eurofins do?
Boasting the dual advantage of being firmly embedded in the UK with headquarters in the West Midlands, alongside being part of a global business (which has the reach and ability to support communities around the world), Eurofins Food & Water Testing UK assists food and beverage companies to protect their product, their brand, and their consumer.
With food and water testing facilities supported by their global network of laboratories and competence centres, Eurofins Food & Water Testing UK offers more than 200,000 analytical methods to establish the safety, composition, authenticity, origin, traceability and purity of foods.
Their overarching objective is to provide customers with high-quality services, accurate and timely results, and expert advice by their highly qualified and experienced 58,000-strong team across a network of 900 laboratories in 54 countries.
Who are your customers in the food & drink sector?
Eurofins is proud to work with a wide range of suppliers in retail and food service – from major international manufacturers through to small local businesses.
Essentially, if you consume it, Eurofins can test it! Whether it's food, drinking water or even pet supplies. Plus, the Eurofins laboratories also provide an array of testing services for electrical goods, forensic material, agrochemicals, and blood.
Thanks to their diverse client base – including manufacturers, farmers, police forces and hospitals, Eurofins offer innovative and agile solutions to ensure they provide the very best service and customer experience, every time. Priding themselves on high quality, impeccable attention to detail and a willingness to always go the extra mile, the company performs over 450 million tests each year for their customers around the globe.
For any food & drink brands at the early stage of developing a product, is there any advice you'd give them to make certification easier?
Many companies are adopting innovative approaches, and/or manufacturing novel and pioneering products. It's a really exciting time within the market with delicious, nutritious, and adventurous additions emerging onto our shelves. That said, while culinary inspiration is essential, introducing technical support from the outset is crucial in ensuring businesses remain compliant with all regulations (in whichever market they're selling within), that they keep their consumers safe, and they maintain their brand reputation.
Working with a partner that offers solutions for the entire lifecycle of your product – from concept to commercialisation – is key. Whether it's creating new formulations, reviewing line extensions or improving costs, technical collaborations that boast in-depth market and ingredient knowledge will provide true value. From helping to build and protect your brand and support consumer acceptance through to commercial visibility and regulatory compliance.
At the heart of our network is our Eurofins Food Integrity & Innovation company. Within it, our Product Design experts work directly with businesses worldwide to design, reformulate or launch food, beverage or supplement products that best align with existing brands while meeting necessary legal (and ethical) objectives.
Plus, our cross-functional and diverse global expertise has helped bring thousands of ideas to life, ensuring that finished products are both vibrant and viable.
What are some of the latest trends or new developments in the food testing sector?
Allergens | These remain a topical issue for both manufacturers and consumers – getting it wrong isn't an option due to the potentially fatal consequences it poses.
Eurofins is ideally placed to support clients – able to test for all 14 UK and EU-recognised allergens (as well as a number of additional food items that are identified allergenic globally, such as coconut).
Vegan Claims | Particularly in light of a recent regulatory focus, substantiating vegan claims is very important within the UK market currently.
Eurofins can test foods for traces of animal products or animal allergens, such as milk and egg.
Sustainability | A hot topic – in almost every industry – is sustainability. Recent studies have found that climate change is leading to an increased presence of mycotoxin in grain, herbs, and dried fruit, as well as appearing in new geographical locations. This is certainly posing new challenges for manufacturers – and is likely to continue (and accelerate) over the coming years.
Identifying mycotoxin early is necessary in order to keep consumers safe and comply with legislation – Eurofins can offer extensive testing to ensure this is picked up and monitored from the very start.
Mineral Oil Hydrocarbons | Eurofins has been highlighting the issue of mineral oil hydrocarbons in food to retail clients for a number of years. Able to enter food as environmental contaminants, lubricants used in food production, and food contact materials, they're considered to pose potential risk to humans when consumed in concentrated quantities.
There are current EU limits, and the European Food Safety Authority (EFSA) has recently updated their risk analysis, and are working alongside organisations, such as Eurofins, to further research this area.
What will Eurofins be showcasing at IFE Manufacturing 2024?
The Eurofins team will be on-hand to connect and collaborate with manufacturers across a variety of industries to explore how they can best protect their product, their brand, and their consumer.
They will share their expert insight on the latest legislation and trends within the UK market, and what (and how) manufacturers can implement a robust testing partnership to ensure continued compliance every time. And, they'll explain the importance of investing in testing services from the outset (whether a novel or existing product) to reduce the risk of costly consequences at a later stage (such as product recalls, fines, or safety breaches) - all of which can pose significant financial and timely implications for business.
Find out more at eurofins.com/food-and-feed-testing. To keep up to dates with all the latest trends, news and interviews in the world of food production, subscribe to the IFE Manufacturing newsletter.