14 Dec 2021
Flavour Trends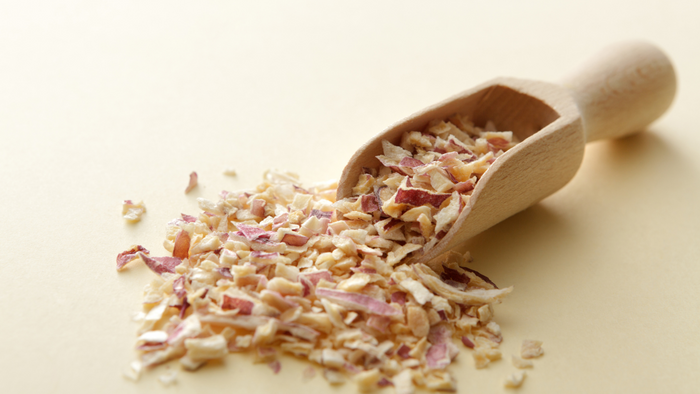 Mike Hughes, Head of Research & Insight at FMCG Gurus, discusses some of the global flavour trends impacting on the food and drink sector.
Over the past 18 months, world food and drink trends have evolved rapidly, with locked down consumers eager to spice up home cooked meals, explore new and exciting home delivery options and take advantage of restaurant brands straying into the meal-kit and delivery market.
Market intelligence agency FMCG Gurus has been tracking global food and drink trends* and consumer behaviours over the course of the pandemic, and International Food & Drink Event met with Head of Research and Insight Mike Hughes to learn more about how the Covid-19 disruption has impacted on the industry.
How has the lockdown, and the exit from lockdown, influenced flavour trends?
Over the last eighteen months, consumers have demonstrated two polarizing attitudes when seeking out flavours:
Consumers have sought out flavours that offer moments of comfort and escapism: Daily pressures and high levels of stress means that consumers are seeking out products that offer moments of relaxation. This is driving demand for local, traditional, and nostalgic flavours that consumers know and trust. Often, these flavours can be associated with childhood and simpler times.
Consumers have sought experimental flavours that offer small moments of indulgence. This has been especially true in small and affordable impulse categories such as snacks and beverages. Indeed, consumers turn to seeking out moments of small indulgence daily for reward purposes, especially those who are looking to compensate for cutting down spend on more expensive habits such as holidaying and visiting foodservice channels. This has driven demand for experimental and exotic flavours that are deemed adventurous and premium.
In times of uncertainty, nostalgia is a major trend and as such, it is no surprise that there has been a high level of demand for traditional and simplistic flavours over the last eighteen months, in fact 69% of consumers say they find nostalgic flavours appealing within the food & soft drinks markets.
While more time at-home over the period has resulted in people visiting local shops more, this is not the main reason why consumers are seeking out such flavours. Consumers can often focus on moments of their past which they associate with being simpler and stress-free and as such, flavours from that era are deemed synonymous with comfort and they will turn to these flavours for moments of small escapism.
What influences global flavour trends?
Self-expression and transparency. Consumers are exposed to exotic flavours from an earlier age because of factors such as global holidaying patterns and changing staple diets within countries, not to mention the influence of the foodservice sector. As such, people are more difficult to impress than ever before and a product simply being from 'country X' simply won't have the same awe factor that it did a few decades ago.
Consumers want products from specific regions within countries and want to know the story behind the food and drink – such as any specialized ingredients or serving suggestions. These products can either be used to replicate experiences enjoyed abroad or highlight good taste and sophistication. On the whole customers are adventurous and eager to try unfamiliar things, with 74% of global consumers reporting that they like food and drink products with new and unusual or exotic flavours.
Is there a particular cuisine or flavour profile that's particularly prominent in 2021?
Hot and spicy flavours continue to appeal to consumers. Firstly, because they like bold and intense flavours and secondly, they can also be used in social environments for people to be able to demonstrate their ability to handle heat in front of others.
What I do believe we will see is an increase in hot flavours that are especially positioned around being better for you, because of their use of exotic herbs or vegetables which are associated with being nutritious, thus making such flavours guilt-free. For instance, I believe that there will be a surge in innovation around hot and spicy flavours in the plant-based market. When asked 'What kind of new and unusual/exotic flavours do you like?', 93% of surveyed consumers answered 'sweet' and 80% answered 'hot & spicy'.
In terms of product category, surveyed consumers were most interested in trying new varieties of fruits, chocolates, teas and coffees.
Producers in crowded marketplaces often point to the product's taste as the factor that sets it apart from the competition. To what extent does flavour matter when it comes to a product's success?
Flavour is paramount. Much attention has been given to consumers being more influenced by health and sustainability than ever before when purchasing food and drink. While this is certainly true it needs to be remembered that taste and indulgence remain priority when choosing food and drink. Flavour is synonymous with an experience and also helps products stand out from the crowd. Done correctly, innovative flavour profiling can help reinvigorate a product, brand, and category.
However, it is crucial that these innovative flavours are deemed to be more of than novelty and offer a genuine experience.
*Research from FMCG Gurus' 'Flavor, Color, Texture' Survey Series 2020 (26 countries) and 'COVID-19 Survey Series 2021 (18 countries).