09 Aug 2023
FMCG Gurus: Ingredient Trends in the Food and Drink Markets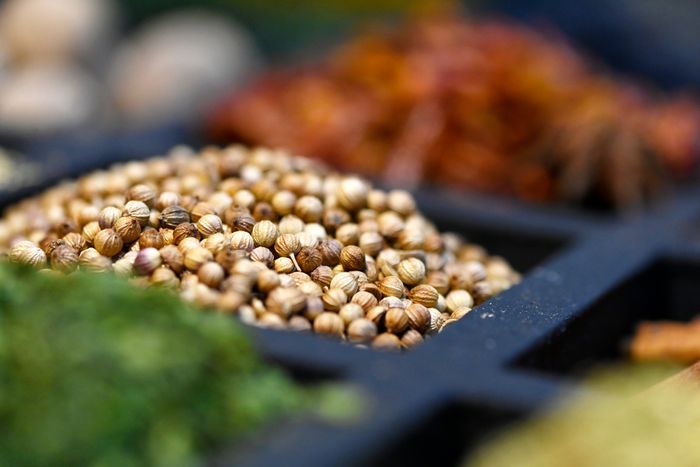 Market research agency FMCG Gurus runs through some of the major trends in the world of ingredients.
Consumers have become increasingly attentive to their health and wellness in the last few years. As a result, many consumers are seeking products that align with their long-term health and well-being goals. This has meant that many consumers are paying more attention to the ingredient lists on food and drink products to ensure their purchasing products will give them a nutritional boost.
FMCG Gurus' consumer insights reveal that food and drink products low in sugar, high in protein, and made using natural ingredients are highly appealing to many consumers. For instance, in bakery products, 66% of global consumers seek natural claims, and 64% look for sugar-free claims. This indicates the appeal of natural ingredients, which consumers deem fresh and authentic. In addition, consumers are avoiding and moderating their intake of ingredients considered to be 'dietary evils,' such as sugar, to avoid the feelings of guilt sometimes associated with the consumption of bakery products.
With this increased attention around ingredients in food and drink products, brands must ensure that ingredient lists and nutritional labels are kept as simple and clear as possible. This is because consumers associate streamlined ingredient lists with a more natural, back-to-basics approach, which is deemed better-for-you. Additionally, avoiding complex nutritional labeling will combat skepticism around hidden ingredients and increase transparency and ensure that the process of reading lists and labels is made easy for consumers.
Natural & Sustainable Ingredients
Brands should focus on ingredients deemed natural, raw, and pure, as well as promoting free-from claims. This will enhance consumer perceptions of quality and value for money which is essential during today's cost-of-living crisis.
Natural ingredients are not only deemed purer and better for health but they are also considered better for the wider environment. Over the years, consumer concern has become more widespread regarding the state of the environment and the impact that food and drink production generates. To cater to this, brands should place emphasis on ingredients that are green, clean, and chemical-free. FMCG Gurus' consumer insights highlight that 67% of global consumers say they have changed their diet in the last two years to lead a more sustainable lifestyle and felt that this made their diet healthier. This illustrates how consumers believe health and sustainability are interlinked. As a result, brands should implement sustainable credentials and ingredients at the core of their philosophy to shape perceptions of green and clean production.
Functional Ingredients
Consumers are turning to products that contain functional and fortified ingredients for an energy boost and a health boost beyond basic nutrition. For instance, FMCG Gurus' market research highlights that 62% of global consumers find protein claims appealing in the fresh milk category. This demonstrates consumer interest in functional ingredients for an energy boost and for maintaining fitness and health.
Additionally, digestive health is an area that a large proportion of consumers are looking to maintain and improve over the next twelve months. For instance, our findings reveal that 68% of global consumers are interested in digestive health products even when they are not suffering from specific health problems. As a result, functional ingredients, such as fiber, will be of high appeal to consumers.
However, brands must avoid the overpromotion of functional ingredients in various food and drink categories. This is because many consumers deem the overpromotion of functional ingredients as indicative of a compromise on taste and flavor, which are key product attributes to consumers. Moreover, brands must support functional ingredients and claims on products with clinically-proven, scientific evidence to avoid any skepticism around health washing.
Healthy Indulgence
Aligning with an increased focus on health and wellness, consumers are concerned about the intake of ingredients deemed 'bad-for-you'. Some of these ingredients include sugar, additives, and preservatives. FMCG Gurus' market research illustrates that 64% of global consumers deem sugar-free claims in bakery products appealing. This highlights that consumers are conscious about their sugar intake and suggests that brands must focus on the moderation and avoidance of ingredients deemed dietary evils to enhance consumer appeal.
Importantly, instances of comfort and escapism create an appeal for more indulgent products, which conflicts with the wider health and wellness goals among consumers. As a result, brands should position products as conveniently nutritious or a form of healthy indulgence, in which products offer a nutritional boost but do not compromise on taste and flavor.
This article is based on FMCG Gurus: Health & Wellness Trends in the Bakery and Dairy Markets Global Reports. For more information, please contact us at info@fmcggurus.com.