07 Mar 2023
Food production innovation and industry insights at IFE Manufacturing 2023
IFE Manufacturing returns to ExCeL London on 20-22 March to inform, educate and inspire the end-to-end food production and manufacturing sector. Alongside sister events IFE, International Food & Drink Event, and Hotel, Restaurant & Catering (HRC), IFE Manufacturing is set to welcome more than 25,000 industry professionals from the UK and around the world.
NPD innovators, packaging professionals, food & drink brands, ingredients buyers and retailers will have the opportunity to network with industry peers and hear from thought leaders across a range of key topics over the three days of the show.
IFE Manufacturing is divided into four key sections covering manufacturing services, packaging solutions, processing & packaging technology and ingredients, providing buyers with the connections needed to take a food & drink product from initial concept to supermarket shelves.
Lewis Fallon, Head of Product Formulation and Innovation at Nourished, comments: "Attending IFE and IFE Manufacturing is a must for anyone looking to stay ahead of the curve. The diverse range of exhibitors and seminars available offer a unique opportunity to network and gain valuable insights into the latest trends and innovations withing the industry."
Visitors to this year's event will have the opportunity to meet with innovative packaging suppliers including hybrid packaging provider Berlin Packaging, Magnum Packaging, supplier of eco-friendly cotton, jute and non-woven bags, Packaging Mode, supplier of food-safe, widely recyclable, customisable and cost-effective in-mould labelled pots, and many more.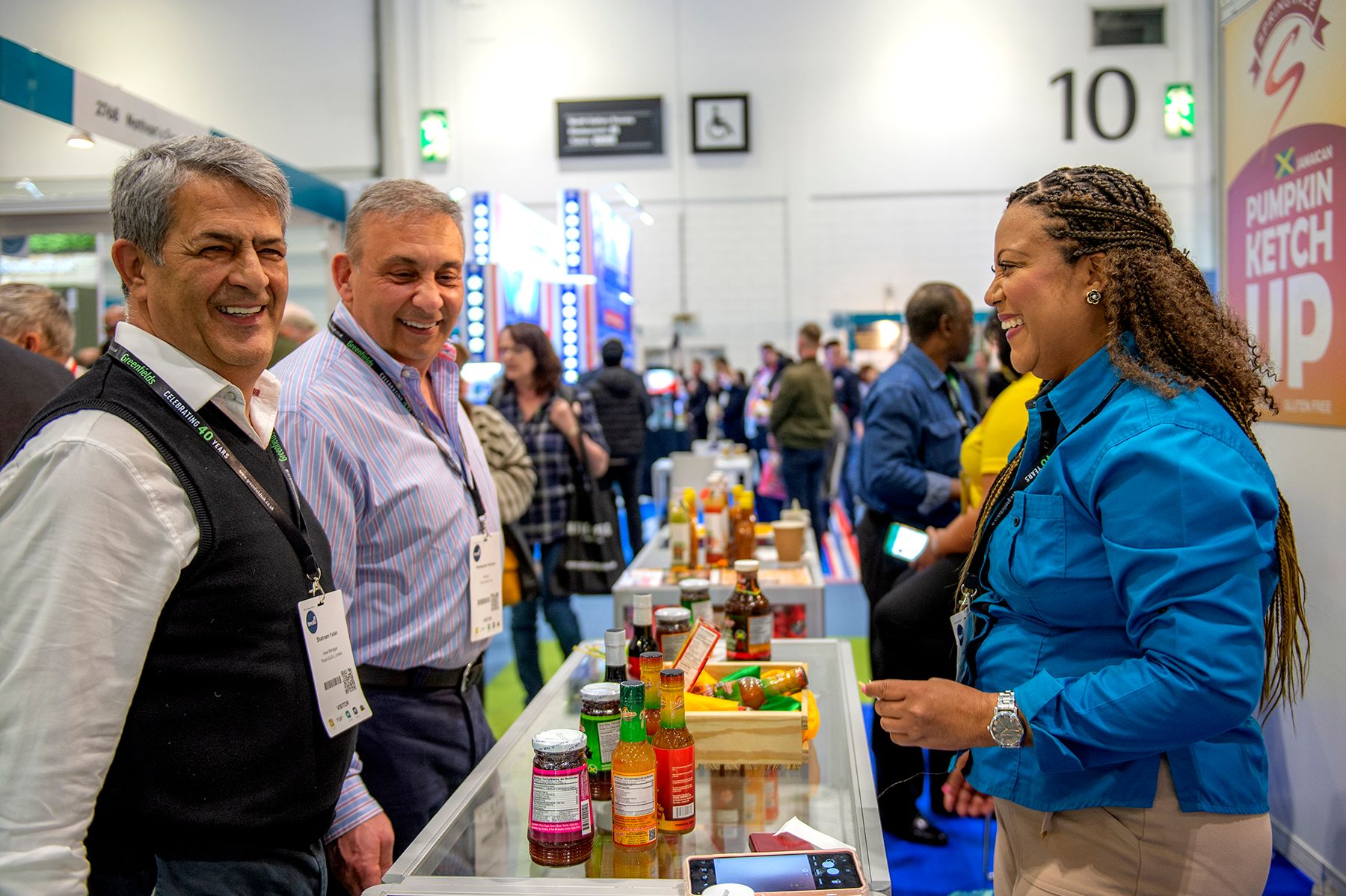 Insights from industry leaders
New for 2023 is the Sustainability Stage, sponsored by Elopak, where industry leaders and ESG experts will delve into a wide range of issues within this important topic.
Visitors can attend sessions including a look at sustainability in the frozen food sector with Rupert Ashby of the British Frozen Food Federation, a discussion on sustainability in wholesale led by James Bielby of the Federation of Wholesale Distributors, a debate on the health of the nation moderated by Louis Bedwell of Mission Ventures and 'Sustainability begins with the board' led by Rob Iles of Visionise.
The stage will have a full day of content curated by the Food & Drink Federation on Tuesday 21 March, featuring debates on topics such as decarbonising our food systems, meeting evolving customer expectations, the transition to a circular economy for plastics and packaging and what 'green skills' are needed for the industry to achieve net zero.
Visitors will also have the opportunity to attend discussions on topics such as 'Packaging trends of the future', led by Paul Jenkins of ThePackHub, and making the transition from plastic to cartons in the beverage sector.
On the show's Trends & Innovation Platform, buyers can check out presentations and discussions from the likes of Kantar, thefoodpeople, IGD, FDReviews, FMCG Gurus and Stylus, on topics including active nutrition, emerging food technologies, future world flavour trends, consumer price sensitivity, what not to do when launching a food & drink brand, and the rise of the discount retailers in the UK.
The stage will also see a discussion on how the industry can work to champion black-owned brands led by Silika Shellie-Manso, Director of Innovation (Grocery) at Sainsbury's and a debate around managing allergens across the supplier chain let by Bertrond Emond, Membership Ambassador & Culture Excellence Lead at Campden BRI.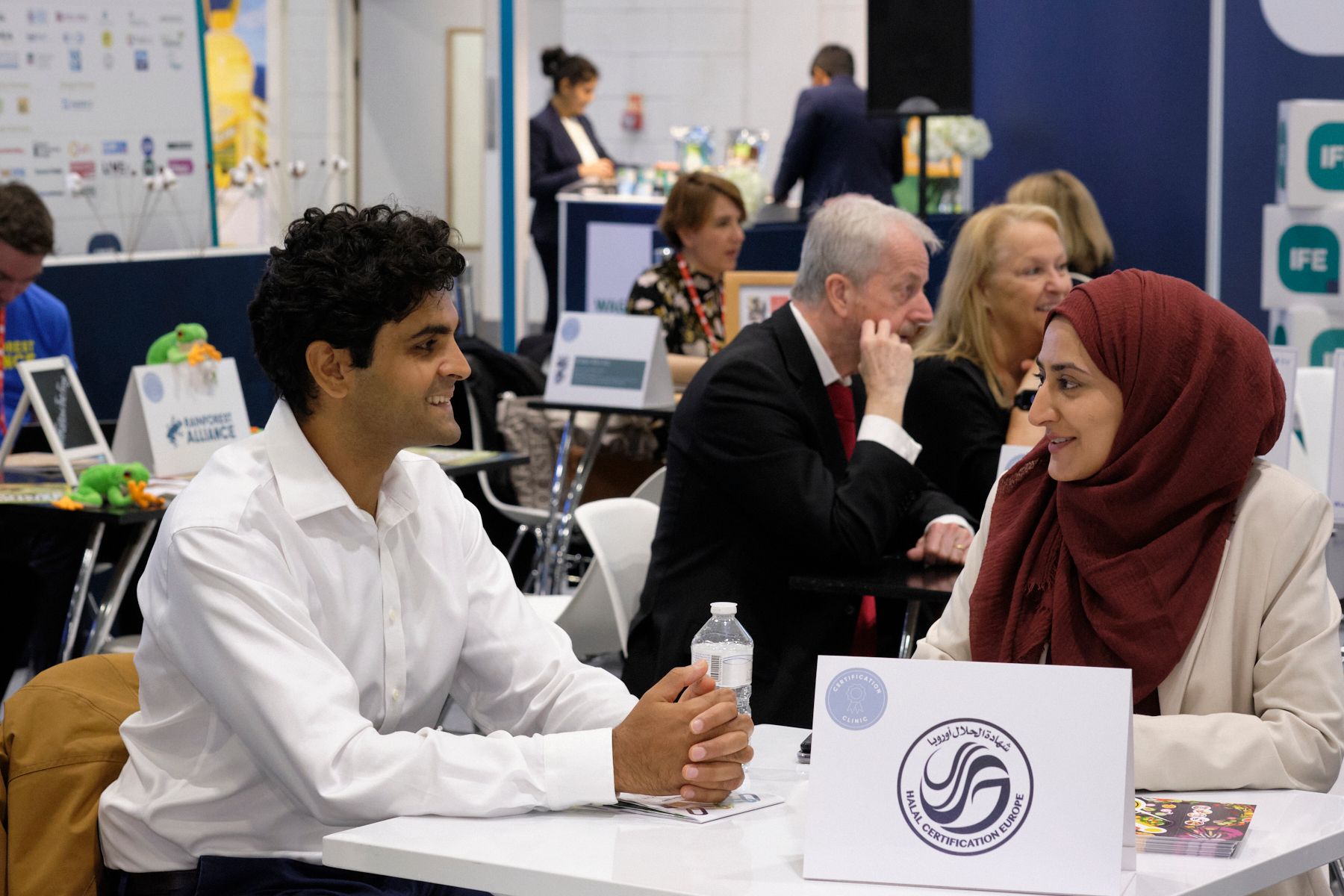 Expert advice and guidance
IFE Manufacturing 2023 will include two invaluable feature areas for food & drink brands to receive expert advice and guidance to grow their business.
In Ask the Expert, sponsored by Langdon, visitors will have the opportunity to meet with experts including Langdon, Brown Rudnick, ClimatePartner, FDReviews, Good Sense Research, Karen Green, Leatherhead Food Research and Purple Basil Consultancy for confidential and bespoke advice on everything from food safety to marketing to commercial strategy.
The Certification Clinic will offer visitors the chance to meet face-to-face with key organisations responsible for industry accreditation, providing an opportunity to ask about the assessment process, the latest rules and regulations and the benefits of a wide range of certifications including BCGS, Halal Certification Europe, My Emissions, RSPCA Assured, SALSA, the Soil Association, The Fairtrade Foundation, The Good Crowd, The Vegan Society, The Vegetarian Society and Vegan Friendly.
To find out more about everything happening at IFE 2023, and to register for your complimentary trade ticket, visit ifemanufacturing.co.uk.