29 Sep 2022
Greencore supplies enough surplus to provide four million meals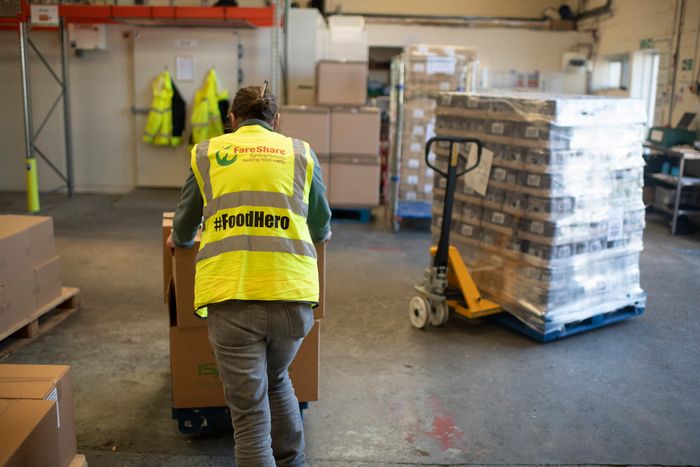 Leading producer of convenience foods Greencore has redistributed enough food to provide the equivalent of four million meals via FareShare.
Throughout its nearly 10-year partnership with FareShare, Greencore has provided good-to-eat surplus food including chilled meals and prepared foods, that otherwise would have gone to waste, to nearly 9,500 charities and community groups.
FareShare has worked with Greencore's manufacturing sites to build local relationships to redistribute surplus food to local communities. Greencore hopes to expand this across their entire business to get more of their surplus food to people who need it most, rather than letting it go to waste.
FareShare charities across the UK that provide vital wrap-around care services as well as food. These services include support with unemployment or low income, homelessness, family break-up and abuse, mental health issues and addiction.
Lindsay Boswell, chief executive at FareShare, said: "We're so grateful to the commitment and effort from Greencore to help deliver the equivalent of four million meals to the charities and community groups we support. Their impact is testament to this long-standing partnership which has made a huge difference to people in need across the country."
Krissy Polo-Tolley, Sustainability Advisor (Waste and Food Surplus) at Greencore said: "We are glad that working in partnership with FareShare has helped so many communities, providing them food during these difficult times. The redistribution of food surplus is at the top of our values, and we are committed to help alleviating food poverty in our local communities".
To keep up to date with the latest industry news, subscribe to the IFE Manufacturing newsletter.