21 Aug 2023
Greencore's sustainable packaging journey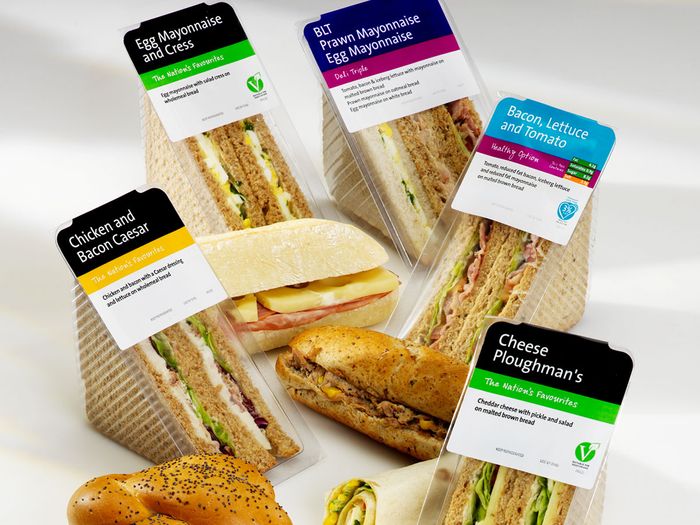 Frances Meese, Packaging Lead at convenience foods producer Greencore, on some of the key packaging trends and challenges in the food sector in 2023.
What are some of the major trends you're seeing in the packaging sector in 2023?
I'm seeing a continual focus on enhanced recyclability, inclusion of recycled content, light weighting and the use of waste materials in novel packaging solutions. There is also increasing development of technology to enhance consumer experience and advancements in innovative inks, coatings, effects, finishings and their applications.
What are the most significant challenges facing the packaging sector?
A final push to deliver all expectations of the UK Plastics Pact [an initiative launched by WRAP, together with the Ellen MacArthur Foundation, and supported by DEFRA with signatories aiming to eliminate problematic or unnecessary single-use packaging, ensure 100% of plastic packaging is reusable, recyclable or compostable, effectively recycle or compost 70% of plastic packaging and maintain a 30% average of recycled content across all plastic packaging by 2025.]
Avoidance of the Plastics Tax using cost effective commercially available solutions, particularly in flexibles, and awaiting confirmation of EPR guidelines to understand how this will shape future packaging design.
Plus, cost, availability and high inflation post Brexit and post pandemic remain challenges to the sector.
How important is sustainability when it comes to developing new packaging?
Sustainability is at the heart of everything we do, from initial research to final launch and delivery. Greencore aims to 'Design right first time' to support pack integrity and minimise food waste in a convenient solution that appeals to and is affordable by the consumer.
Sustainability is captured in the styles, materials and manufacturing techniques used to create optimum solutions, working in close collaboration with internal colleagues and key stakeholders.
Can you tell us more about the upcoming on-pack eco-labelling initiative Greencore is involved in?
We remain an active partner in the relevant groups that are supporting this initiative.
Mondra and the IGD are ensuring this initiative is integrated in the product decarbonisation work that is getting increasing focus from many businesses. It is key we see standardisation across the industry so that on-pack carbon labelling is clear and easy to understand for consumers.
Labelling alongside decarbonisation are two important initiatives within the Sustainable Diets space – a topic which Greencore our prioritising within our Sustainability strategy.
How do you approach sourcing new packaging partners?
We are always looking for new ideas and initiatives and take inspiration from small startup companies as well as larger organisations.
There is no right or wrong approach - it's about keeping up-to-date with what is out there and identifying unique opportunities.
To keep up to date with the latest industry news, trends and interviews, subscribe to the IFE Manufacturing newsletter.