06 Sep 2023
Health & wellbeing continues to dominate in the world of NPD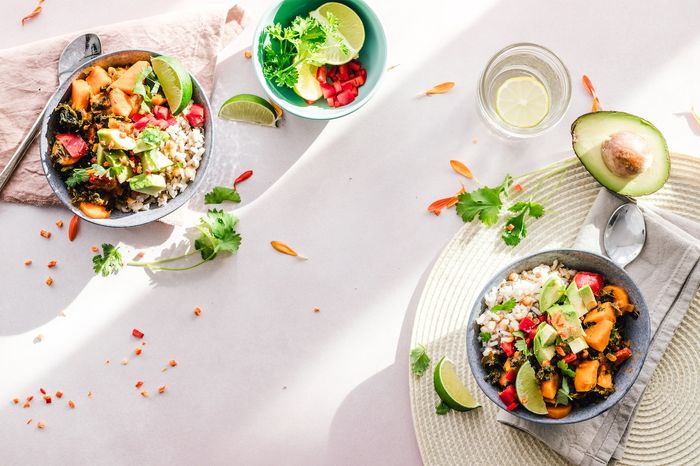 The world of food & drink is constantly evolving, driven by ever-changing consumer preference and trends in the global market. For retailers and food brands, staying ahead of the curve is not just a desire, it's a necessity.
NPD (New Product Development) is the heartbeat of the food and drink industry, the forefront of new trends and innovations and a crystal ball through which we can see the future of retail and hospitality.
IFE Manufacturing caught up with a number of leading professionals in the world of NPD to gain their invaluable insights into what's new and popular in the product development world.
Unsurprisingly, and continuing a trend that we've seen across the industry, particularly since the pandemic, health & wellbeing products are a key component in NPD.
Brandt Maybury, Co-Founder & MD of Tastehead, comments: "Healthy snacking has been around for a long time, but obviously the HFSS (High in Fat., Salt & Sugar) guidelines have accelerated and tightened up focus. There's still a lot of opportunity out there for innovative ways around the guidelines.
"Look at Pukpip, one of our latest clients, who are transforming the on-the-go ice cream occasion by simply having frozen bananas dipped in chocolate - delicious, no compromise on indulgence, and all non-HFSS."
Ian Hills, Founder of Purple Pilchard, adds: "The functional food movement has seen a number of food and drink add in extra man-made vitamins and minerals in order to claim some spurious arbitrary benefits.
"There really is no substitute for a balanced diet and I believe consumers are starting to realise that there is no one-stop shop for good nutrition - In this environment the appetite for 100% real ingredient propositions is thriving.
"In today's obesity climate it's reassuring to see that low carb is making genuine inroads to support weight loss and manage T1T2, which explains its blossoming acceptance within the NHS."
The focus on health & wellness has also led to the rise of functional ingredients, where the focus is on specific ingredients or supposed health benefits.
Valentina Funaro, Food Innovation Executive at Gousto, comments: "I'm excited about the current focus on functional food in NPD. Start-ups like Eleat and Jnck Bakery are innovating with technology to boost nutrition in beloved products, offering lower sugar, high fibre, and protein-rich cereals and cookies.
"Even big names like Actimel and Huel are embracing the trend with vitamin-enriched yogurts and beverages. At Gousto, we've also been focusing on healthy eating and have recently launched our 'Veg Table' range where every delicious recipe has five of your five a day in it.
Maybury adds: "Adaptogens and nootropics are becoming more widely recognised in the UK, and the vast range of NPD that I saw on a research trip to California last year is starting to appear over this side of the pond. Many brands are choosing to use novel mushrooms such as lion's mane, cordyceps, reishi, etc, but people are starting to realise that many 'common' ingredients have cognitive benefits too, from cocoa to green tea, in addition to nutrients such as protein and sugars playing a key role in an effective product."
While it might prove a challenge when it comes to consumer buy-in, Hills also cites insect protein as a trend with potential, explaining: "With its 'high in protein/low in calories' potential insect protein may well prove to be the ultimate salvation for UK farming providing real food with a sincere sustainable twist (less land, water & feed)."
Food Product Development Consultant Freelance Nick Henson comments: "As developers, we currently hear a lot about the need to consider the sustainability credentials of our NPD. A key element is ensuring environmentally friendly consistency of supply for the raw materials selected, and I feel this is going to grow as a key criterion.
"For me, the emerging commercialisation of the new technologies around precision fermentation is going to be one crucial opportunity in this area.
"This has been used to produce flavour raw materials for a number of years and now specific (non-animal) dairy proteins are being produced and used in market products by established brands, by example. Currently, I'm supporting a university spin-out in this area with some fantastic IP around natural flavour proteins with great potential to enhance plant-based foods."
Albrecht Wolfmeyer, Director at the ProVeg Incubator, adds that within the plant-based space, functional, healthy and clean label products are in high demand: "Plant-based dairy products like milk and yoghurt alternatives have become part of the regular offering, especially as more and more white-label products have become very affordable and widely available, he comments.
"Such products - with ingredients like oat but also soy, pea or hemp - are up to ten times more sustainable than cow's milk when it comes to land use and greenhouse gas emissions. In terms of water used to produce per liter, this factor is even higher. In fact, the water footprint of any animal-based product is bigger than the water footprint of plant-based products with an equal nutritional value. Numerous scientists and startups are already working on the next generation of alternative dairy products.
"Cultivated versions of the proteins that are found in cow's milk, such as casein and whey, but without the need for any animals, will be a game changer in this area. Once the production of ingredients derived from cellular agriculture, precision fermentation and molecular farming can be scaled, we will also see categories like animal-free cheese grow and become more mainstream."
Maybury concludes by commenting on the innovation in the world of beverages, saying: "Energy drinks are one of the most common categories we currently receive enquiries for, along with focus on gut health, hydration, cognitive benefits, added protein and non-alcoholic alternatives.
"It's a category where brand plays such a strong role, and there's so much opportunity for disruptive newcomers - just look at Liquid Death as the ultimate case study for brand disruption. People will still be looking for increased functionality and health benefits from drinks, but brand and taste (and price, of course) remain by far the main purchase drivers."
Keep up to date with all the latest news, interviews and industry trends in the world of food & drink by subscribing to the IFE Manufacturing newsletter.