30 Nov 2022
IFE Manufacturing partners with sustainable merchandise supplier Media Hut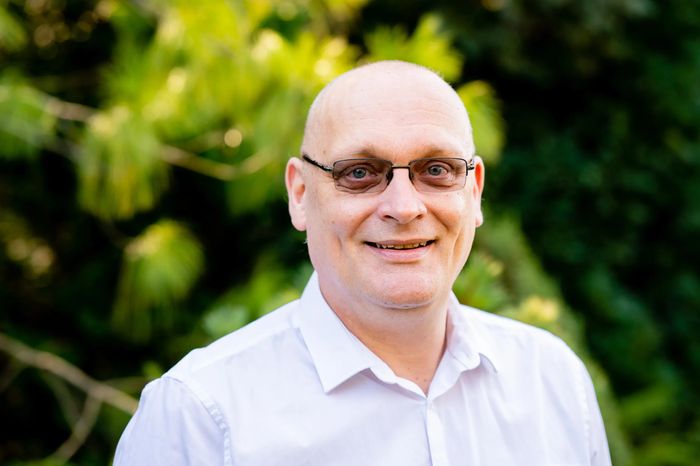 Media Hut has been announced as the official supplier of sustainable merchandise to IFE, International Food & Drink Event, and IFE Manufacturing when the shows return to ExCeL London on 20-22 March 2023.
As well as fulfilling both the organiser's and exhibitors' merchandising requirements, Media Hut will also exhibit at the events with a view to delivering its services to the wider audience.
Media Hut, which is headquartered in Nottingham and specialises in branded merchandise which is sustainable, will be bringing decade of experience to the show. The company offers over thirty thousand products, all of which can be personalised to any client's needs.
Media Hut Sales and Marketing Director Karl Dukes (pictured) comments: "Following our successful collaboration on FIT Show earlier in the year, we are proud to have been chosen again by Montgomery Group to work alongside them on the forthcoming editions of IFE and IFE Manufacturing at ExCeL London. As the official provider of promotional merchandise to both organisers and exhibitors, we are excited to be assisting everyone with their merchandise requirements.
"As part of this, we will be encouraging the use of sustainable merchandise for its visitors and will be onsite and available to work with its exhibitors to fulfil any of their merchandising needs. We even have a range of compostable and biodegradable catering consumables that will minimise onsite plastic use and reduce waste overall.
"We are proud accredited members of ESSA [the Event Supplier and Services Association] which means that exhibitors can relax knowing that their merchandise will be on site waiting for them on the first morning of the show and that they will have no hassle with taxes or customs. They can just turn up and get on with their show!"
IFE Event Director Philippa Christer adds: "Historically trade show merchandise can be overly reliant on single use plastics and created without sustainability in mind. We're pleased to be working with Media Hut to provide a more environmentally aware option for our exhibitors."
Earlier this year it was announced that the 2023 edition of IFE would also have a dedicated Sustainability Stage to enable more in-depth sessions on specific topics and issues within ESG, including a day of content curated by the Food & Drink Federation as part of an expansive partnership with the organisation.
IFE and IFE Manufacturing exhibitors planning their merchandise for the event can enquire to Media Hut at www.mediahut.co.uk.