01 Dec 2021
Is edible packaging the next popular innovation in sustainable food production?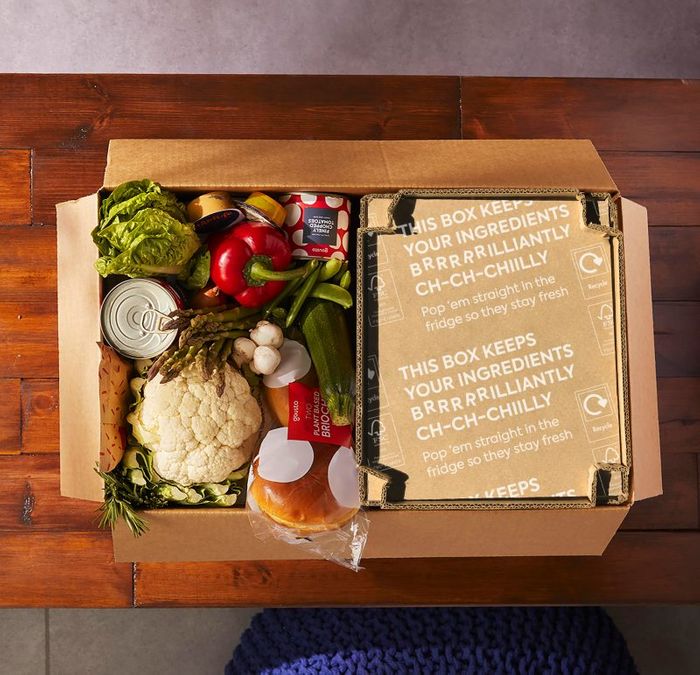 IFE Manufacturing, the UK's dedicated showcase of end-to-end manufacturing and product development in food and drink, catches up with recipe box delivery service Gousto as it trials a world-first edible packaging solution
After 15 years of research and one year of development, the stock cube wrapper is the world's first edible packaging to be made from pea protein. Created in partnership with Xampla, a mission-based spinout from the University of Cambridge, the stock cube was trialled in Gousto recipe boxes in November 2021.
The edible packaging is made by engineering and drying a pea protein material into sheets that have the same benefits as plastic, being able to preserve the food's flavour and shelf life, but with none of the packaging waste. The material is also vegan and gluten free.
When asked what the motivating factors were behind launching an edible packaging solution, a Gousto spokesperson comments: "At Gousto, part of our mission has always been to offer a more sustainable meal, from reducing food waste to cutting plastic in our recipe boxes. In 2018, we set ourselves the challenge of reducing the amount of plastic in our Boxes by 50% and 18 months later, we achieved our target mainly thanks to the invention of our Eco Chill Box cardboard insulator (pictured).
"We're constantly striving to push ourselves on our sustainability goals, to help ensure every meal leaves the world better off. Edible packaging goes a step further by eliminating any packaging waste entirely, so we jumped at the chance to help develop this solution. We'll continue to invest in innovative new ways to offer UK households a more sustainable dinner time."
The company is 'starting small', with the introduction of edible packaging for bouillon cubes.
"Stock seemed like the obvious place to start," explains Gousto's spokesperson. "It is dissolved in hot water before use which is an essential component for our edible packaging. What's more, stocks are one of our most popular ingredients, used in many recipes so the future development potential of this ingredient alone is great.
"The feedback upon launching the trial with customers was amazing, with all units available to try with the Indian Spiced Lentil & Carrot soup selling out in under 1 hour. It's great to know our customers are keen to test it out; we know how important sustainability is to them."
Learn more about sustainability innovations in food and drink packaging at IFE Manufacturing on 21-23 March 2022 at ExCeL London, register now for your complimentary trade ticket.