17 Apr 2023
Meet Mary Parsons, City Harvest's new Head of Food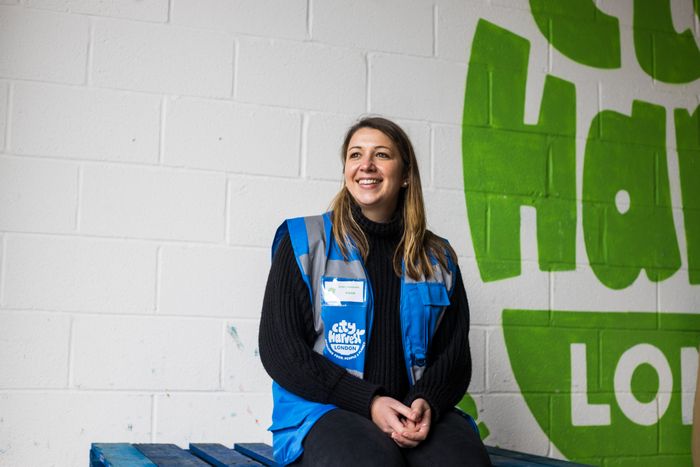 Each year, IFE and IFE Manufacturing's charity partner City Harvest collects surplus food from producers at the show and distributes to over 375 London charities.
This year's event saw approximately four tonnes of food donated, with 9,702 meals delivered and 15.5 tonnes of CO2e emissions prevented through recusing the food for human consumption.
We caught up with the charity's new Head of Food, Mary Parsons, to see how she was settling into her role and what brands and retailers can do to reduce their food waste and surplus food.
Hi Mary, congrats on the new role! How have your first few months been?
Thank you! It's been great; I'm really enjoying it. There's a lovely atmosphere here, full of people who genuinely care about doing the right thing. Everyone's been so welcoming and kind. It's a huge change from my previous role so there's lots to learn and get stuck into.
Tell us a bit about your career to date
Before joining City Harvest, I worked for COOK. I'm in a bit of a unique position as I started my career at COOK 18 years ago and only left a couple of months ago! I started as a Saturday Assistant in my local shop. After I graduated from University, I went back and managed the shop before moving into an office role. I did some category management before becoming Head of Food for the last five years. I loved my time there!
What did you know about City Harvest before joining the team?
I became aware of City Harvest during lockdown when I saw all the food destined for hospitality, going to waste. Charities like City Harvest did a brilliant job in rescuing it to make sure it didn't go in the bin, and to people who desperately needed it.
What are your initial priorities in your new role?
We have a long list of charities who are desperate to receive food from us. My job here is to work with the team in helping increase our supply so that we have more food to be able to give out to those that need it. Food and drink brands won't be able to hide behind their waste numbers for too much longer and as a result, will be looking for how they can reduce or eliminate it. There's a huge opportunity for us to help them do that as we're able to take food very close to its use by and often past its best before dates as we redistribute it out to our network very quickly.
What can brands and retailers do to be more mindful about their food waste?
There are definitely lots of options to consider before putting food in the bin. Specifications of raw ingredients are often very tight so that the consumer receives the same looking product each time, but this in itself causes a huge amount of waste in the supply chain.
Being mindful of use by and best before dates is another way to reduce waste. For manufacturers, it's making sure that production planning is as efficient as it can be, and for retailers, good stock control is vital and making appropriate reductions before it's too late. And if there really is nothing else that can be done, just make sure it's composted, sent for anaerobic digestion or given away to charities such as City Harvest who will be able to redistribute to those who need it.
Lastly – what did you think of IFE and IFE Manufacturing 2023!
It never ceases to amaze me how big of a venue ExCeL is! I've usually always attended with a product development hat on to get some ideas on emerging trends and new ingredients, so it was nice to speak to lots of companies this year about a completely different side to food, and obviously the wonderful work City Harvest does.
Find out more about City Harvest's fantastic work at cityharvest.org.uk.