07 Sep 2023
New nationwide tree-planting campaign launched by the International Tree Foundation and Creating Nature's Corridors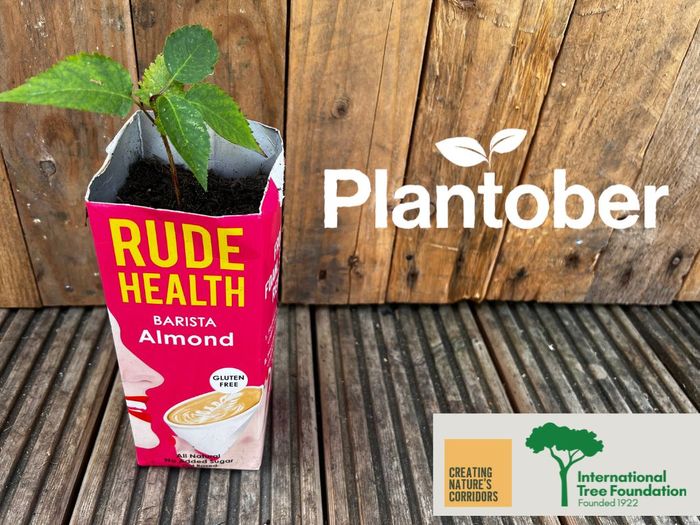 Launching in October 2023, #PLANTOBER is the new month-long campaign encouraging people of all ages to plant and grow native tree seeds for future generations to enjoy and to help meet the UK's net zero goals.
The brainchild of International Tree Foundation, the world's oldest tree-planting charity, and IFE Manufacturing charity partner, Creating Nature's Corridors, #PLANTOBER invites everyone to forage for tree seeds and seedlings, especially native species including hazelnut, conker, sweet chestnut, acorn, walnut or beech. To identify the seeds, visit internationaltreefoundation.org, which also features a simple guide on planting and nurturing the seeds, ideally using old milk, ice cream, soup, coffee cups or juice cartons.
After one year, #PLANTOBER and its partners will offer advice on how to plant out saplings, either in private gardens or at nearby community planting sites, where the saplings can be planted out to continue their growth.
#PLANTOBER aims to accelerate the planting of 1.5bn new trees needed to help the UK meet its net zero carbon target, set in line with the international scientific warnings on the climate crisis. #PLANTOBER will encourage more people to plant trees and, crucially, to ensure their survival after planting.
Commenting on the campaign, Vhari Russell Founder of Creating Natures Corridors, said: "#PLANTOBER is a brilliant and simple initiative that encourages families to enjoy the great outdoors, and grow trees in an easy an affordable way. Connecting with nature is great for our metal well being and combining this with planting trees is a perfect combination to help our planet."
For further information please contact:
Vhari Russell help@creatingnaturescorridors.co.uk 07769683020