05 Jul 2022
How is the Plastic Packaging Tax impacting on food & drink packaging?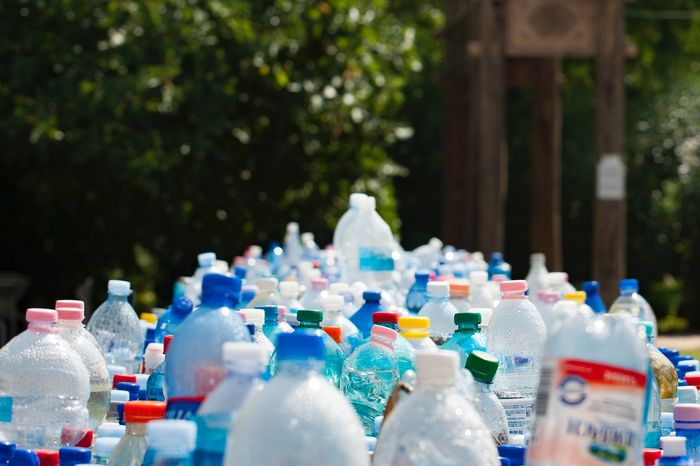 On 1 April 2022, a new tax came into effect in the UK. The Plastic Packaging Tax applies to plastic packaging manufactured in, or imported into the UK, that does not contain at least 30% recycled plastic.
The aim of the tax is to encourage manufacturers to work with less plastic and to find more sustainable packaging alternatives in an effort to meet global net zero goals and applies if the weight of plastic packaging made or imported exceeds 10 metric tonnes.
For each metric tonne of plastic packaging, businesses are required to pay £200 - an unwelcome additional expense for small businesses in the food & drink sector already feeling the squeeze of global supply chain issues and rising energy prices, but one that is intended to encourage further innovation in the packaging sector.
For more information on the tax and its implications, check out our interview with data specialist ecoveritas.
Andy Sweetman, Chairman of the Bio-Based Industries Association, tells IFE Manufacturing that the tax is cause for some frustration among sustainability-focussed members in the food & drink community.
"The tax 'blindly' targets any form of thermoplastic material, regardless of its provenance, unless there is at least 30% recycled content incorporated in the product. Therefore, an innovative sustainable bio-derived plastic is hit in just the same way as a conventional oil-derived plastic." he explains. "The government has missed an opportunity to encourage more sustainably sourced materials of the future. It could have done this, for example, by setting a minimum level of renewable raw material content usage to gain exemption from the tax in the same way as it has already done for recycled content.
"The government has missed an opportunity to encourage more sustainably sourced materials of the future." - Andy Sweetman, BBIA
"There is actually an argument that compostable bioplastics are unfairly hit by a 'double whammy' here, as the government is not recognising composted materials as being recycled. Where the best end of life solution is composting (e.g., for tea bags, fruit labels, biowaste bags, coffee capsules, food-contaminated packs and so on) there is a notable societal benefit in using this route. But this means the material isn't physically recycled into plastic – its recycled with the food-waste into organic soil improving biomass."
Marcus Gover, CEO of WRAP recently commented that: "There is some intriguing and exciting work happening around innovation in design and alternative materials, as well as excitement around the potential for chemical recycling. But none of this will be viable unless we build strong markets to create the demand for recycled materials and ensure that the market economics are right.
"That applies to chemical recycling as much as mechanical recycling. Chemical recycling offers a solution to produce food grade recycled plastic from more packaging types. It could open up a big new recycling market. Some of the innovation on this front is amazing; it is not just crude pyrolysis anymore. The plastic tax was meant to drive this type of market development but at the moment chemical recycling doesn't count and the economics are challenging.
"We need to change that. Investment in plastic recycling will help reduce greenhouse gas emissions here in the UK, create jobs and grow our economy."
When the tax came into effect in April 2022, Sian Sutherland of A Plastic Planet told Resource Magazine that it didn't go far enough, commenting: "A Plastic Planet called for it, and nearly four years after it was announced the world's first plastic packaging tax has finally been delivered. But the result is underwhelming, with a raft of concerns sprouting from its design.
"First off, there needs to be clarity around who will be policing it, ensuring that packaging producers are held accountable for complying with it. We've witnessed this before, when loopholes are made available to industry, we will fail.
"Secondly, the tax doesn't go far enough. 30 per cent recycled content is a drop in the vast plastic waste ocean, and fails to incentivise a dramatic shift away from virgin plastic. This tax needs to go further. All plastic should be taxed because, unless incinerated, eventually all of it ends up in our environment. Plastic was never designed to be circular.
"A plastic tax can be a powerful tool for inspiring industry to move away from this toxic, highly polluting material, but only if it is delivered right. We therefore call on the Government to urgently strengthen its tax with robust measures which will force the hand of industry to turn off the plastic tap."
What are your thoughts on the introduction and impact of the Plastic Packaging Tax in the food & drink sector? Get in touch at pr@montgomerygroup.com, and subscribe to our newsletter for all the latest news and industry analysis from IFE Manufacturing.