10 Jan 2023
Registration launches for IFE Manufacturing 2023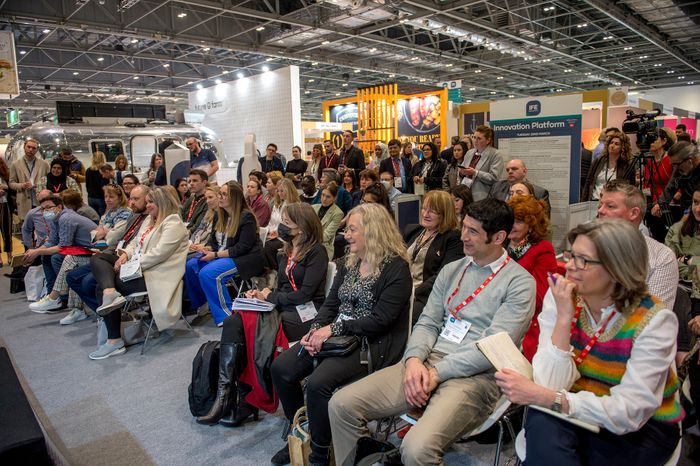 Visitor registration has opened for IFE Manufacturing, which will return to ExCeL London on 20-22 March 2023 as a comprehensive event for end-to-end food & drink production.
Taking place alongside IFE, International Food & Drink Event, IFE Manufacturing welcomes a wide range of product developers, F&B brands, packaging and manufacturing processionals and anyone with an interest in creating quality food & drink products and the latest innovations in NPD.
Visitors to the show can meet with businesses such as compostable packaging supplier BioPak, leading branding agencies like Threesixty Design, printed packaging specialists like Brandpax and quality ingredients suppliers and providers of superior manufacturing solutions.
Producers, developers and food brands will also have the opportunity to meet with quality ingredients suppliers from around the world, including Al Barakah Dates Factory, The British Quinoa Company, yeast specialist Lallemand Bio-Ingredients, seed supplier Unicorn Ingredients and much more.
The Trends & Innovation Platform will play host to industry leaders, food & drink brand owners and consultants discussing the major trends and challenges in the food production sector, such as rising costs, stretched supply chains, sustainable packaging innovations and opportunities to increase efficiency and output in manufacturing.
The show will also offer food & drink brands the chance to visit the Certification Clinic, where they can learn what it takes to achieve various industry accreditations, and Ask the Expert, where they can receive objective, tailored advice to take their product or business to the next level.
James Hague, Relationship Director, Food and Drink Manufacturing at Barclays, said of the 2022 event: "IFE Manufacturing is continued evidence of how important the food sector is, and the breadth of ongoing innovation designed to meet future supply chain and environmental needs. The event really pressed home the development happening at pace within the industry and allowed me to speak directly to many companies directly on their key challenges and opportunities."
IFE Manufacturing is pleased to be continuing partnerships with a number of major industry associations covering all areas of food production into 2023.
Emma Verkaik, Marketing & Membership Director at the British Contract Manufacturers and Packers Association (BCMPA), comments: "The BCMPA are delighted to be exhibiting at IFE Manufacturing in March 2023 and representing our food and drink members. It is the perfect event for companies looking to outsource the manufacturing and packing of their projects to visit and engage with companies providing these services and to learn more about how they can find an outsourcing partner via the BCMPA."
David Newman, MD of the Bio-Based Industries Association, adds: "The BBIA is delighted to be partnering with IFE Manufacturing once again in 2023. Developing a sustainable bioeconomy is a hugely important topic in food & drink production and we're glad to see that this is topping the agenda at this year's event. We're excited to meet with the food & drink brands and manufacturers attending the event and hear about the latest trends and innovations in the sector."
NPD Consultant Nick Henson said of the 2022 event: "I thoroughly enjoyed being part of the two lively NPD panels which showcased the diverse body of expertise that IFE Manufacturing was able to bring to the event. The crowds were certainly testament that the interest in NPD in the food sector is alive, well and thriving."
Naheed Noori, NPD Process Technologist at The Soho Sandwich Company, says: "IFE Manufacturing is a great opportunity to help build a stronger relationship with existing and new customers and suppliers. The talks are helpful in knowing the latest trends and future innovation, I can't wait to come back in 2023!"
IFE Manufacturing takes place alongside IFE, Hotel, Restaurant & Catering (HRC) and The Pub Show @ HRC at ExCeL London on 20-22 March. Register for your complimentary trade ticket and keep up to date with the latest show news, at ifemanufacturing.co.uk.