02 Aug 2022
What are the rules for novel foods in the UK?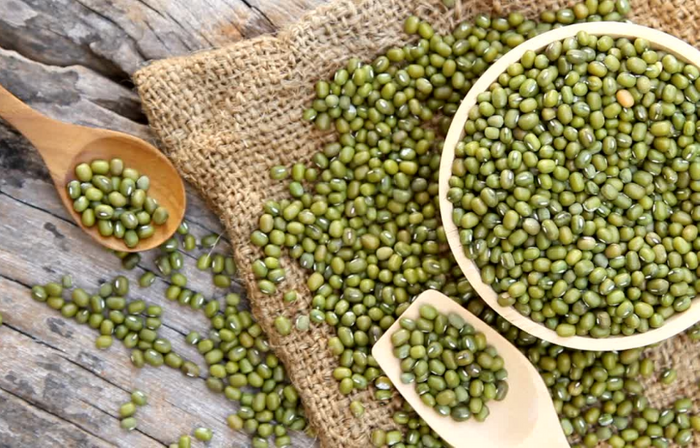 Ashbury Global was founded in 2011 with a clear vision to give retailers and manufacturers complete confidence in the compliance of their product information and a dedication to helping consumers make safe, informed choices.
Since the UK left the EU, novel foods are now required to be authorised via a different pathway to market before they can be placed on the market in GB. Novel foods have made headlines in recent weeks as the Food Standards Agency has launched a consultancy to bring some clarity to the debate around edible insect proteins.
In this blog, Ashbury experts explain what a novel food is, what the requirements for launching products with novel foods involve, and how businesses can ensure compliance.
What is a Novel Food?
Novel foods are foods which have not been widely consumed by the population in the UK or the EU before May 1997. This means that these foods do not have a "history of consumption" or are produced by a method that has not previously been used for food.
Novel foods include ingredients such as cannabidiol or alternative protein sources like mung bean or insect-derived, as well as production methods such as enzymatically produced steviol glycosides.
How Does Compliance Work for Novel Foods in the UK after BREXIT?
After BREXIT the process for new authorisations of a novel food has moved from EFSA in the EU to the UK's Food Standards Agency (FSA). The FSA has launched their own Regulated Products Application Service, which is required for completing and submitting all relevant information related to the novel food dossier. Northern Ireland must still submit through EFSA in line with the Northern Ireland Protocol.
The UK has two authorisation routes for novel foods, which come under retained EU Law Regulation (EU) 2017/2468:
Traditional Food Notifications | These are a route of authorisation for products which have had 25 years of continuous use by a significant number of consumers in the UK population or in the EU. A traditional food application requires data to provide evidence of the use of the food in other parts of the world and its history of consumption.
Full Novel Foods Application.
What Are the Laws for using Novel Foods in the UK?
All authorised novel foods in the UK are listed in the list of novel foods for GB.
To sell an authorised novel food from this list, it must be sold in accordance with the conditions set out on the list including additional labelling requirements or permitted health and nutrition claims.
Food regulatory consultants will understand how to ensure compliance when using novel foods and making associated health and nutrition claims. If you're unsure about your ingredients, or the claims you intend on making, check out our regulatory advice or food labelling services for tailored guidance.
How Does UK Novel Foods Legislation Differ from EU Legislation?
The EU's novel food process is notorious for being both lengthy and expensive; the UK's novel food process has – for the short term – adopted the same process as defined in retained EU law.
Transferring post-Brexit from a system with 28 member states to the UK with only 4 nations (and with responsibility moving from the European Food Safety Authority (EFSA) to the UK's FSA) may prove advantageous to speeding up the current application process.
In the long-term, there is hope that a more refined process will evolve in the UK which is thought will remove some of the barriers many small businesses face when applying for novel food authorisation. The FSA has made it clear that safety is the ultimate priority when it comes to novel food applications and authorisations, and there will not be any comprising on the safety aspect of the process.
What Next For Your Products?
As food regulatory consultants, Ashbury can carry out formulation checks to identify whether an ingredient would be permitted in the UK as a non-novel food, an approved novel food, or whether it would need to go through the novel food authorisation process / traditional food process under UK and EU law. This is particularly important for businesses outside the UK or EU looking to export to these markets; there are surprising differences in the permissibility of products between regions, for example, monk fruit sweetener. While monk fruit has been widely used in the US market, the ingredient is still undergoing EFSA's pre-market safety assessment. Until this is completed and adopted into the novel food's ingredients list, products containing it cannot be legally sold in the EU.
We can help you unpack the legislation accompanying an approved novel food and ensure you are using them legally. We do not support with dossier submission. For more information, do get in touch.
References:
· EU Law Regulation (EU) 2017/2468: https://www.legislation.gov.uk/eur/2017/2468
· FSA's Novel foods authorisation guidance: https://www.food.gov.uk/business-guidance/regulated-products/novel-foods-guidance