23 Mar 2022
Successful brands in the spotlight on the final day of IFE Manufacturing 2022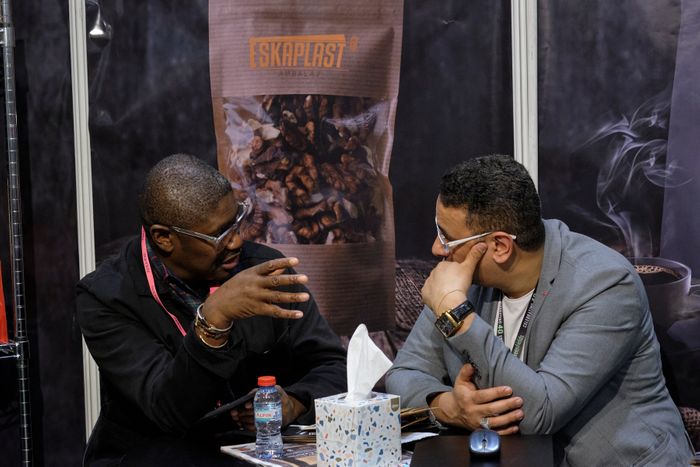 The third and final day of IFE Manufacturing saw a focus on what it takes to build successful brands, and the business strategies that will define the sector in the years to come.
The show's Innovation Platform kicked off Day Three with a popular session looking at innovation in new product development, and the balance of internal development vs acquisition when it comes to NPD in large corporates.
Moderator Ian Wright, Co-Chair of the Food & Drink Sector Council, was joined by Paddy Willis, Co-founder of Mission Ventures, Gerardo Mazzeo, Former Nestle Global Innovation Director and Mike Anstey of Pilot Lite Ventures.
Willis commented: "It's great to get to a face-to-face event, and it's always a privilege to have the chance to share your views with an audience and hope that something you say will inspire or guide or provoke thoughts for people to take away in addition to everything they've already taken from the show – whether that's the experience of talking to brands or tasting new food & drink – and put that to work in their organisation."
The focus on growing successful food & drink brands continued with a session focussing on how supply chains can support the planet. A focus on an ethical and transparent supply chain has become a vital topic in the industry and tools such as regenerative farming can help businesses to reduce the impact production has on the environment.
The last day of IFE Manufacturing also saw a must-attend session hosted by Ian Downes of Start Licensing, who took to the stage with David Taylor and Jonathan Bowden of Brand of Brothers to discuss how food & drink brands can harness the power of brand licensing to expand their business and leverage powerful creating partnerships.
Downes said: "Brand licensing offers brand owners potential to grow and extend their brand through working in partnership with third party manufacturers. Licensing is a mature business sector with a lot of experienced companies within the food licensing sector. They can demonstrate a track record of success with ranges produced under license achieving good sales, securing retail listings and achieving great engagement with consumers."
Away from the Innovation Platform, the show floor was bustling with business being done and productive face-to-face conversations being had, with suppliers feeling the excitement of the return to in-person trade events for the sector.
The Innovation Platform panel discussions will soon be available to view on demand on IFE Connects.