23 Aug 2023
Talking sustainability, CSR and quality ingredients with Belazu
IFE Manufacturing catches up with ingredients specialists Belazu to talk about the company's extensive range, charitable work and impressive sustainability credentials.
What are some of the highlights of your current range?

We were born to find the best ingredients for chefs, starting in 1991 as the Fresh Olive Company by bringing fresh unpasteurised olives to the UK from Provence. Now, we're a staple in kitchens throughout the UK, with a 500+ product range of chef-grade ingredients spanning eight distinct categories. From our superb assortment of olives, oils, vinegar and pestos to our delectable culinary pastes, our innovation and development team source and develop products with chefs in mind.
Our commitment to excellence means key trends are always at the forefront of our minds, and we're constantly drawing inspiration from global travel experiences and feeding this into our product development. This very approach has led us to uncover some of our most loved products, such as our award-winning Rose Harissa, Sour Cherry Molasses, Ve-Du-Ya®, and our 1.34 Balsamic Vinegar, to name a few.
Our new range of artisanal cheeses is the latest result of this relentless journey of exploration. The range includes sought-after varieties like Halloumi, Manouri, Mozzavella™ and Labneh, all meticulously sourced and crafted to meet our exacting standards.
What's the history of the Belazu Foundation?
Established in 2003, The Belazu Foundation emerged from our founders' heartfelt aspiration to contribute to the betterment of the communities we engage with, both domestically and internationally. Its mission is to support food and educational projects for children and families. Our journey began by aligning with our first charitable collaborator, The Zakoura Foundation, which provides quality education in rural areas of Morocco. This partnership is still crucial to what we do today.
In 2013, The Belazu Foundation attained the status of a registered charity, marking a significant milestone in our commitment to making a positive impact. We actively collaborate and partner with incredible organisations such as Chefs in Schools, School Food Matters, and the Iffley Academy, engaging in several initiatives throughout the year.
We allocate 3% of our profits to The Belazu Foundation. These resources are channelled into running our projects and nurturing our charitable partnerships.
Tell us about your journey to becoming a B Corp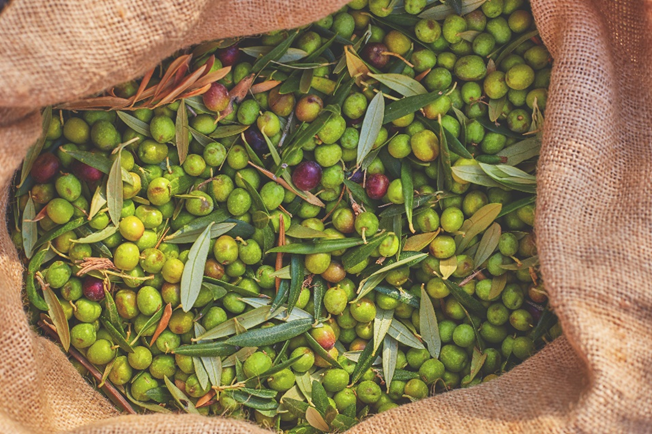 Sustainability and social impact have been intrinsic to our business objectives since we began – we have always believed that business can be a force for good. Our B-Corp™ certification in 2021 cemented this belief.
Our approach is all about collaboration. We work with our expansive network of suppliers, customers, employees, and broader partners to pursue our Corporate Social Responsibility (CSR) objectives – we know we can't achieve our goals alone.
This is reflected in our CSR initiative 'The Journey Matters', which focuses on People, Product and Planet, and embedding CSR throughout the business, in everything we do. We want to create a culture of sustainability where everyone is responsible for making sure our business has a positive impact and is part of the solution.
Some of our projects include reducing food waste, using energy and water more efficiently, switching to electric vehicles, and improving our communication within the company. We're now looking beyond our business alone and getting suppliers and customers involved, finding better packaging options, and improving communication with the outside world.
Why should food brands and manufacturers partner with Belazu?
At Belazu, our approach is often a departure from the conventional. A great example is our continued practice of hand-mixing olives— rather than using a machine that could damage them. Our pestos are crafted in small batches, with fragrant basil nurtured under the warmth of the Italian sun rather than being cultivated in controlled environments. Our relentless pursuit of exceptional flavours, premium ingredients, and steadfast partnerships often leads us off the beaten path, diverging from the easiest or most cost-effective route.
However, our labour-intensive endeavours serve a purpose: to empower our customers to elevate their culinary creations with ease. We shoulder the effort so that they can infuse their dishes with remarkable taste without complexity. We aim to simplify the art of crafting flavourful meals, regardless of one's culinary expertise.
What is your export offering?
We offer worldwide export through direct shipping or, in some cases, our network of local distribution partners.
Why have you chosen to take part in IFE Manufacturing this year?
We thoroughly enjoy engaging with our community through various events, showcasing the remarkable range of products we've carefully crafted and sourced. These occasions serve as invaluable platforms for our existing and prospective clients to experience our ingredients and engage in meaningful conversations about their specific needs. Our recent rebrand has been a huge success, and we're particularly excited to unveil our fresh new look at our stand – it's an exciting reflection of our evolution.
Keep up to date with the latest news, interviews and industry trends by subscribing to the IFE Manufacturing Newsletter.