DRYVAC - Dry Screw Pumps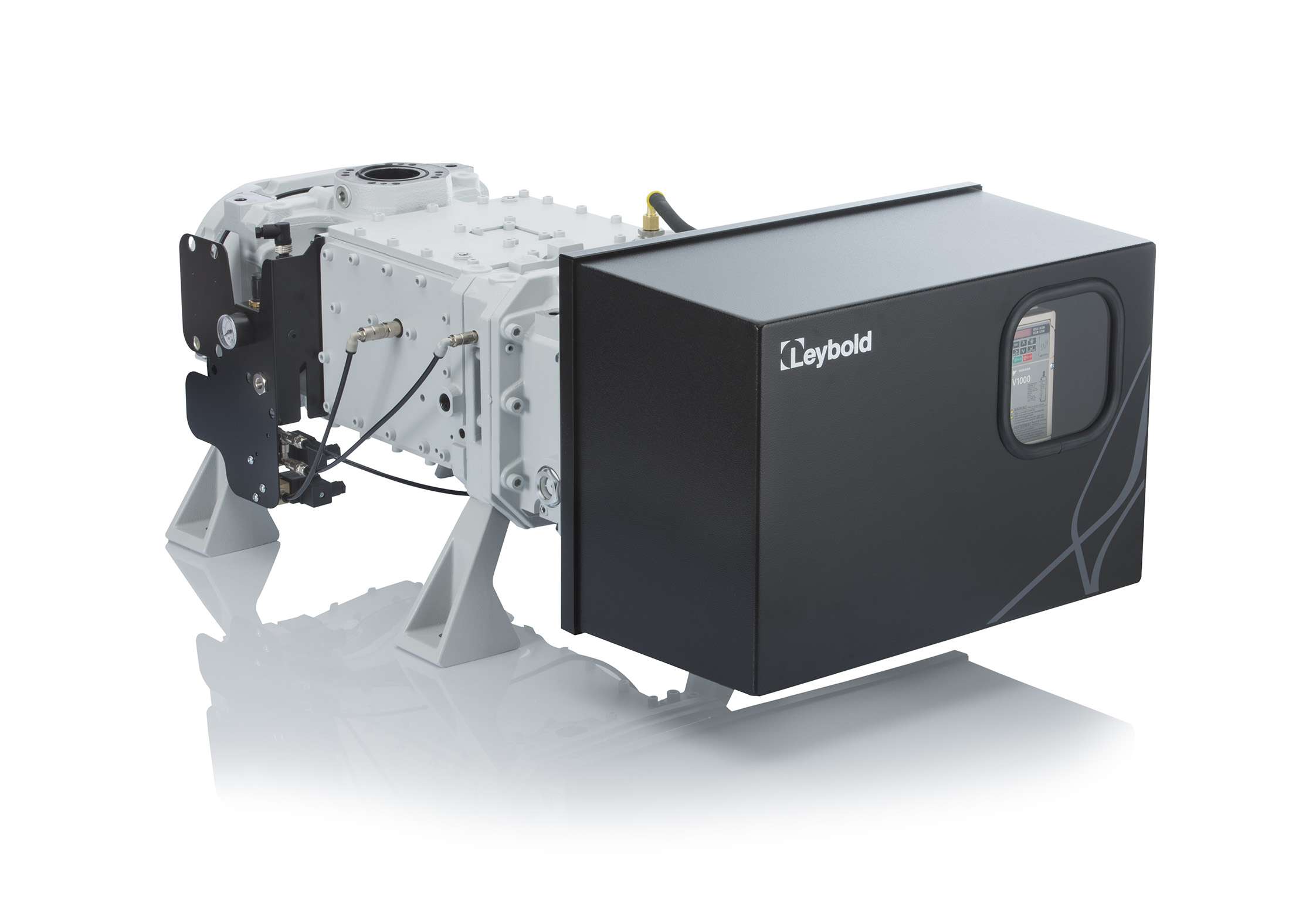 Smart engineering for smart industrial pumping
Leybold DRYVAC dry screw vacuum pumps have a robust and proven design with reliable performance and increased uptime for industrial applications. Designed to be energy efficient, the DRYVAC series increases production yield and allows for continuous production in a demanding process with minimal risk of contamination thanks to modern oil-free technology. Compact and easy-to-install, DRYVAC vacuum pumps are equipped with onboard intelligent Frequency Converter for easy monitoring and network connectivity.




Proven in harsh applications
Increased productivity and higher uptime
Quiet, compact and easy-to-install
Sophisticated rotor design for high energy savings
Higher production yield and long-term stable pumping speed
Onboard intelligence for easy control and self-monitoring by integrated FC
Direct connection of RUVAC roots pumps via adapter
Optimized energy consumption
The low constant power consumption delivers significant energy efficiency. The advanced self-regulating feature, only consumes the power the pump actually needs, saving costs and reducing your carbon footprint. DRYVAC pumps are more cost-efficient and greener than similar models operating in the low-pressure range (<10 mbar).
On board frequency converter for industrial applications
Onboard intelligent frequency converter provides easy pump protection by monitoring the temperature and exhaust pressure. It makes your process energy efficient by consuming minimal power required to maintain the right pressure.
Seamless connectivity & networking
Fieldbus and PLC compatibility allow for connectivity to other devices in a network for real-time communications and control. Direct control is possible via a computer or a handheld device. Support for various fieldbus protocols ensures maximal flexibility. Protocol support for Profibus, Ethernet/IP, ProfiNet and EtherCAT is available as an option.
Categories
Packaging systems and machinery
Processing solutions and technology