Frozen Products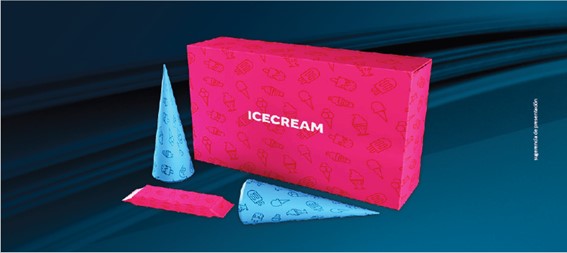 It is a high-quality cardboard product that is neutral in odor and flavor. With the ideal coating, a product with barriers is created, printable, with excellent mechanical properties for processing, food suitability, moisture and fat barrier.
Ideal for use in freezing and refrigeration phases. Available coating with Bio-polymers.
Option of extrusion lamination with other substrates such as transparent PET, silver metallic, gold metallic, holographic.
AVAILABLE COATINGS: Polymers, Copolymers and Bio-polymers.
APPLICATION: Packaging for ice cream, pizza, cakes, other graphic applications
FORMATS:
Coils in jumbo width up to 2700 mm
Sheets with a maximum width of 1900 mm - Maximum length 1600 mm
THICKNESS RANGE:
Paper from 170 gsm to 360 gsm
Polymer application from 8 g / m2 to 35 g / m2
FINISH:
•Mate
•Gloss