SALTWELL® Regular. Sea salt with 35% less sodium, natural grain size incl anticaker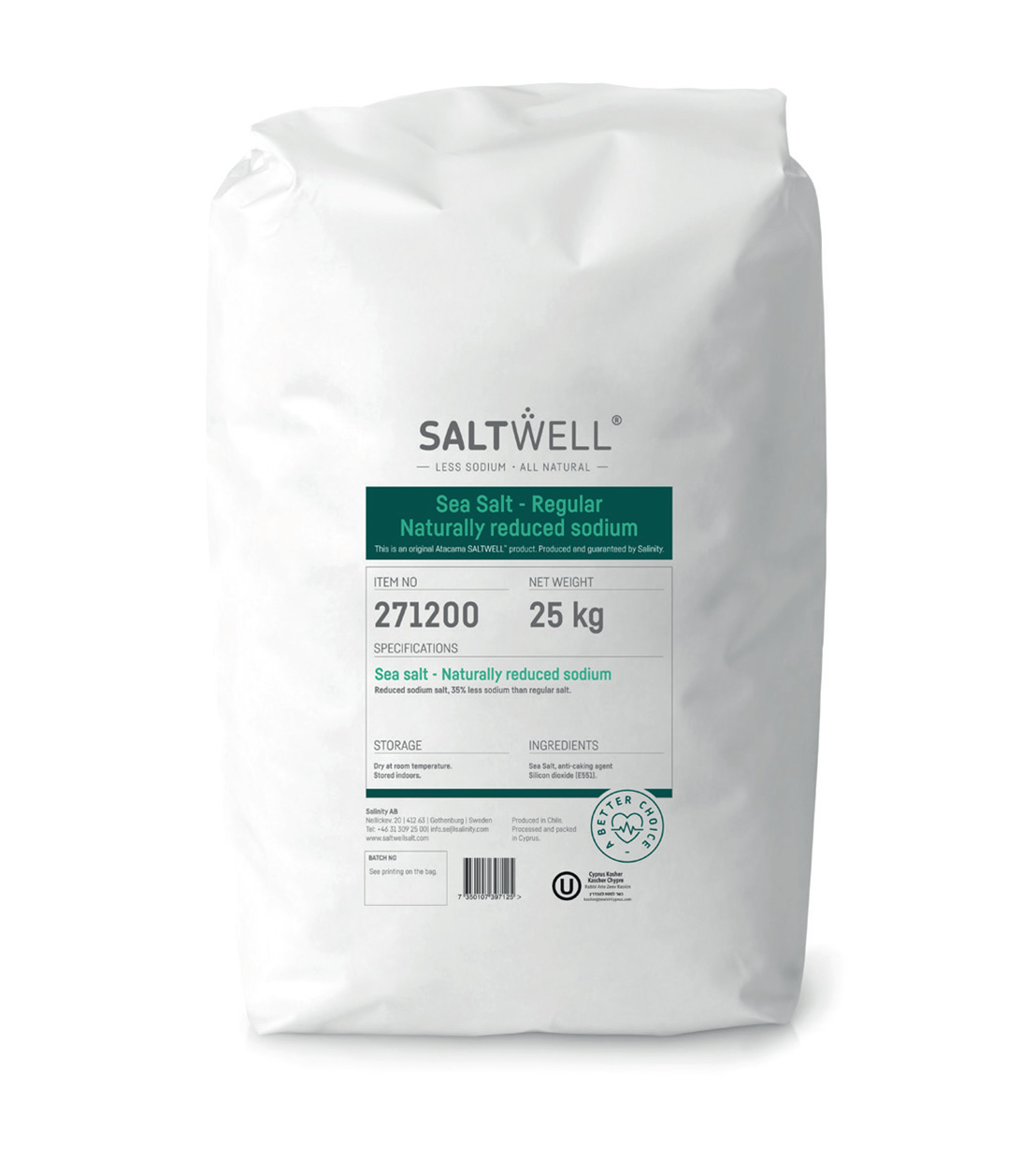 SALTWELL® is a high quality sea salt, naturally low in sodium, with a smooth salty profile.
The SALTWELL® Regular product has a natural grain size, is 35% low in sodium, and is free flowing with aid of silicon dioxide anticaking.
SALTWELL® is harvested naturally through solar evaporation. During harvest the sodium, potassium and minerals naturally crystallize into one grain, making SALTWELL® unique. The grains made food grade quality at BRC and ISO certified facilities.
SALTWELL® is used as a 1:1 replacement for sodium chloride in all food applications and is used successfully across all processed food production areas e.g. meat, plant, bakery, ready meals, soups, sauces, seafood, spice blends and snacks. It is used also as an alternative for potassium chloride.