30 Mar 2022
IFE Manufacturing celebrates successful launch for the food manufacturing sector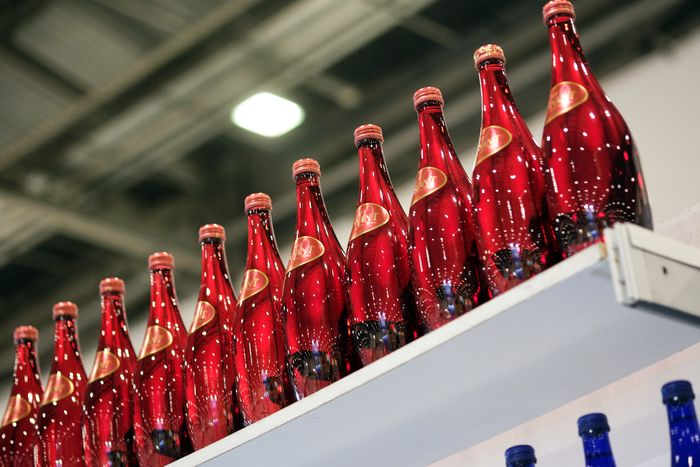 On 21-23 March, IFE Manufacturing held its successful first edition at ExCeL London as a new trade event for the end-to-end food & drink production and manufacturing sector.
Food & drink business owners, development chefs, NPD specialists, packaging and manufacturing managers, procurement directors and more descended on the event to source products across ingredients, food & drink packaging, manufacturing and technologies.
IFE Manufacturing Event Director Philippa Christer commented: "We're thrilled with the feedback we've had from the industry after launching IFE Manufacturing. Taking place alongside IFE, International Food & Drink Event provides a strong value add for our core audience, who are more interested than ever in innovative ingredients, smart and sustainable packaging solutions and tools to streamline food & drink manufacturing processes."
The show's Innovation Platform hosted an industry-leading seminar programme across the three days of the event, with innovators and thought leaders from the forefront of new product development taking to the stage to share their expertise to packed audiences
From the future of lab-grown products and protein and dairy alternatives, to building stronger manufacturer relationships, to harnessing the power of brand licensing and creative partnerships, visitors to the event came away with valuable insights into the latest industry trends.
Paddy Willis, Co-Founder of Mission Ventures and panellist on a session entitled 'Buy or build: the future of NPD innovation' commented: "It's been great to get to a face-to-face event, and always a privilege to have the chance to share your views with an audience and hope that something you say will provoke thoughts for people to take away in addition to everything they've already taken from the show - whether that's the experience of talking to brands or tasting new food and drink - and put that to work in their organisation."
The Certification Clinic, which took place at IFE's Future Food Stage, offered visitors to both events the chance to meet with organisations including BSI, The Soil Association, The Vegan Society, B Other Wise, Sugarwise, BRCGS, The Vegetarian Society, RSPCA Assured, SALSA, Fairtrade and more were on hand to provide advice to visitors on a wide variety of industry certifications.
Paul Salamon, Group Technical Manager at Fairfax Meadow, commented: "After the last two difficult years, it was great to return to attending real events and visiting such a well organised exhibition with lots of interesting and exciting concepts and trends from around the world, plus an opportunity to network with fellow professionals. I look forward to the next event."
Suppliers at the event hailed the success of IFE Manufacturing 2022. Chetan Chauhan, Business Development Manager at Thermal Printer Support, said: "We have found the event really useful. It's the first time we've done it and we've booked in again for next year. It's a perfect show for TPS and it was great doing it in collaboration with TSC Printronix Auto ID. We've had so much fun and met loads of great people."
Romana Sustar, Field Marketing Manager for Official Show Sponsor Infor, added: "We would like to thank the IFE Manufacturing team for all the support during the show. It was enjoyable and productive three days, with a great atmosphere and valuable conversations had. We look forward to following up on the leads we've gathered and to the results of our post-event activities."
IFE Manufacturing 2023 has already confirmed a number of returning show partners, including the Food & Drink Federation and the British Contract Manufacturers and Packers Association.
BCMPA Membership & Marketing Director Emma Verkaik remarked: "Congratulations to all the team for all on your hard work and pulling off such a successful show. It really was a great event and much to celebrate in the food and drink industry. We were very happy to be part of IFE Manufacturing and to see the industry so enthusiastic to be out again."
IFE Manufacturing will return to ExCeL London on 20-22 March, keep up to date with the latest show news at ifemanufacturing.co.uk. Sessions from the show's Innovation Platform will soon be available on demand at IFE Connects.